Successful sales professionals master the art of leveraging resources to get sales meetings and close deals. One of the most important resources a sales rep has available is marketing content. Here are three ways content can mean the difference between endlessly knocking on doors and quickly creating new opportunities.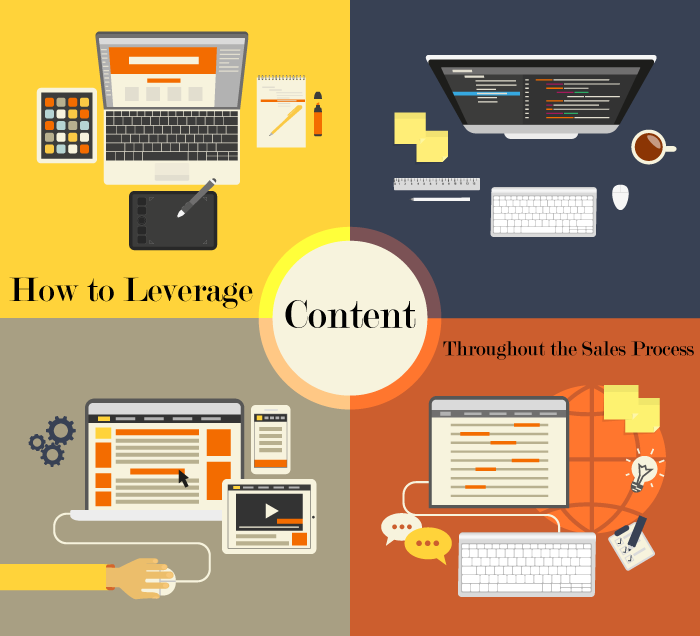 Getting Your Foot In The Door
Busy executives often say they ignore the marketing emails and materials they get, but that is not entirely true. Hubspot reminds us that sales prospects find great content irresistible, and we should leverage content to get our foot in the door.
Calling on new prospects is more effective when they already know who you are. For example, if your company sells sales enablement software, your marketing team should focus on developing content that teaches prospects how to help sales teams be more efficient, increase productivity, and execute strategies that drive revenue.
Think about how many departments that type of content positively impacts... Sales, Marketing, Operations, Finance... including managers and department heads all the way up to the CEO.
Don't believe the bogus stats that say buyers don't want to talk to salespeople. Today, I'm setting the record straight. Prospects don't want to talk to sales reps that are unprepared and lack skills, but buyers are happy to speak with salespeople who are smart and position themselves as industry experts. When customers like the way you think, they will talk to you.
When Deals Stall
Salesforce.com offers excellent advice on how salespeople use content to maintain momentum in a deal. Every sales professional has reached that point in the sales cycle when deals go cold. The customer stops returning calls, and the sales rep can't seem figure out how to get back in front of the decision maker.
Naturally, you start asking questions. Did your competition swoop in and capture your prospect's interest? Are there other corporate initiatives that are pushing your solution down the priority list? Is there a breakdown in the budget?

Instead of making phone calls and sending emails asking where the prospect is in the decision-making process, continue adding value by sharing content in context to re-engage the customer. Leverage industry insights, tip sheets, and articles from your blog that help solve the customer's problem. Value added content builds momentum and keeps you top of mind when it's time to get back in and close the deal.
Connecting the Dots
I recently listened to a LinkedIn Sales Navigator presentation. They shared a great statistic revealing there are an average 5.4 people involved in the decision-making process. Your customers need more than just an occasional sales follow-up call to feel good about doing business with you. Your prospects want to work with someone who understands business and who knows how one piece of the puzzle impacts the other.
Get deep into an organization to learn what's important to each stakeholder and influencer involved in the decision. Find ways to weave well-written content into follow-up meetings and conversations to connect the dots and paint a picture of how your solution makes the most sense.
Conclusion
Smart content is a sales professional's number one resource. Great marketing teams develop content that attracts new leads and helps salespeople look like experts throughout the sales process. Keep track of the content that sales reps gravitate to, and measure which pieces help drive the most revenue. Keep building on ideas that win deals, and get rid of the topics that don't perform.