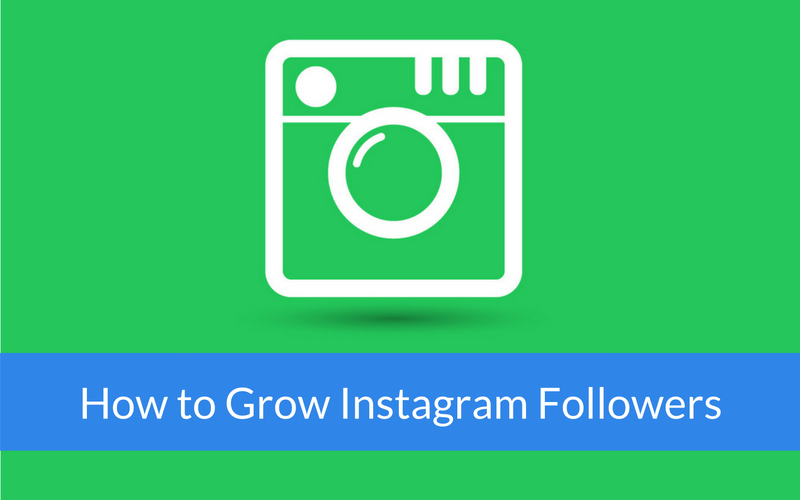 In a previous blog post we introduced you to Jess Webb, then a demand generation marketer at HubSpot, now the Content Marketing Manager at Trello.
One of the most impressive things Jess did during her tenure at HubSpot was to grow the HubSpot Instagram account from 4,500 to 30,00 followers in one year—that's 500% growth.
Due to this success, I picked her brain on her strategy, what type of content works, using hashtags, and generally how to grow Instagram followers. Here's how she got started and what she recommends when it comes to Instagram for business.
1. Who wanted to start the HubSpot Instagram account? Was it your initiative or were you tasked with it by someone else? Why did you want to start it?
The Instagram account was started years before I began working on it. The first picture I can trace it back to is from May 2012. When I started on the marketing team in October of 2014 I took an interest in our Instagram because I saw how much potential there was. We had a decent following for a SaaS marketing company, around 4,500 followers, but our content just wasn't interesting or relatable if you didn't already know and love HubSpot.
The majority of the content was in-office shots and inside jokes without any sort of explanation, this was my first fix: Explaining the posts and trying out a bunch of different stuff to see what resonated with people.
2. Did you start with a plan or did you wing it at first and saw what types of posts worked through trial and error?
I definitely didn't have a concrete plan when getting started. I knew I loved Instagram and I followed a lot of other companies to try and figure out how B2C teams made their Instagram accounts interesting. Some of my favorites: LL Bean, Central Square Florist, Tandem Coffee Roasters (all featured in the eBook I co-created with Iconosquare).
After several months of testing I started thinking...what if we apply the same logic Dharmesh applied to the HubSpot culture code to Instagram? Come up with a mantra, an acronym etc., and adhere to it. The acronym I chose follows the HEART concept but with different meanings for each letter:
HubSpot employee takeovers

Engaging

Adorable

Relatable

Timely
Now with over 45.5k followers, I'd say something clicked.
3. If you could start over again, what things would you avoid/what would you do differently?
I would avoid doing as many "favors" for other teams; Instagram is a network where people don't have a ton of patience. If you post a picture and people don't like it, they will unfollow you, unlike Twitter where they will miss a lot of your Tweets and you have a bit more leeway. That being said, you can also earn followers back with great and engaging content, contests, etc.
4. Did you have a strategy for increasing your following (liking/commenting on a number of other people's photos a day/week, etc.)?
These are the things I believe you should always do for a brand Instagram:
Respond to your followers
Like photos that your fans tag you in
Like your most avid followers' photos
Embrace your competitors
Don't talk badly about other brands, ever.
Always make sure you're logged into the right account. I once accidentally posted a picture from a fireworks store on 4th of July on the HubSpot account...it said "caution, shoots flaming balls". Oops.
5. What type of posts did you find worked best?
Relatable content; things that you saw and felt like you could understand or had experienced at work, but not corny renditions of these things, actual things. Ones that made you say, "That's so me" or "Wow, my job/experience exactly!", basically why Buzzfeed is such a successful business.
6. Was there a specific hashtag formula you followed?
If jumping on trends then yes, otherwise things that fit with our brand or culture so:
#marketing
#inboundmarketing
#hubspotting
#hubspotsupport
#supportbyday
#hubspotemployeetakeover
#inbounding
#pupspot
I probably could've been better and more consistent about the hashtagging, especially now that it seems the trend is to comment on your posts with a series of hashtags.
Are you managing your brand's Instagram account? What are you doing to grow Instagram followers? Let us know in the comments!