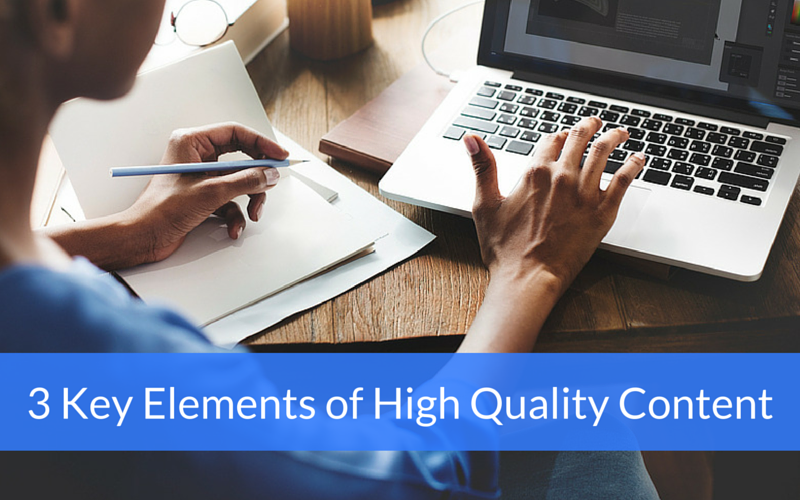 Atomic Reach recently conducted a study on blog content performance trends for 2016, and the findings were pretty interesting.
This machine learning marketing platform has analyzed one million articles from 8,000 content feeds on over 3000 topics.
Let's take a look at what the best-performing content across multiple subject areas can tell us about what we should be doing when sitting down to write.
First off, the study defines high-quality content as content that's built on a clear understanding of three key elements:
Language: Who your audience is and what they know informs writers of the right vocabulary, language, and tone they should use to engage them (audience readability).
Headlines: A good headline is the most crucial element for increasing visibility and shares.
Structure: Certain structural elements are prerequisites for high-quality content.
Let's dive a bit deeper into each element.
Language
A concept that the study uses to determine how well suited a piece of content is for a specific audience is "audience readability".

All charts via Atomic Reach
Basically, this term describes the concept of matching language to the needs of your audience by knowing who they are and what they know. Obviously, these readability levels vary by industry and brand.
Headlines
Atomic Reach found that there are eight items that make a headline perform better.
These include:
Character Count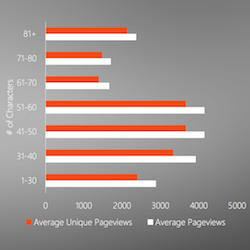 Titles containing 31 to 60 characters receive the most page views.
Emotion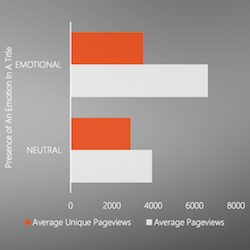 Titles containing at least one word with emotional value (whether positive or negative) drive more engagement.
Keywords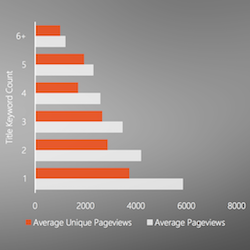 The presence and placement of a keyword are essential to the performance of a title, and subsequently a piece of content. The best headlines have one keyword placed at the beginning or end.
Pronouns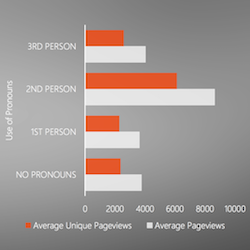 Use of a second person pronoun ("you") can increase page views by as much as 200%.
Superlatives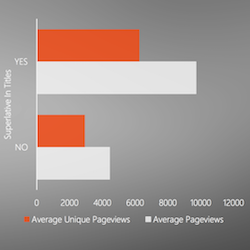 Superlatives can increase title engagement by over 300% when used appropriately, but can have an adverse effect if used incorrectly.
Questions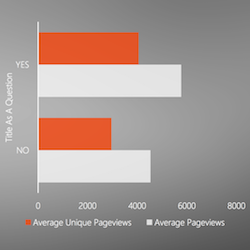 Titles in the form of a question are a valuable way to increase engagement.
Numbers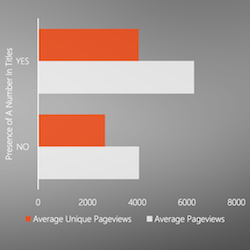 Using numbers in headlines can drive readership by giving the audience an expectation of the style and structure of the content.
Purpose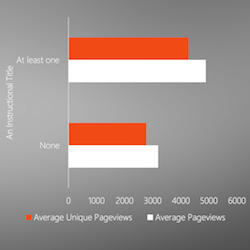 Using who, what, when, where, why and/or how can provide a clear purpose and set a clear expectation for the audience.
For more information on writing great blog post titles, check out this post.
Structure
The report looks at structure in three main areas: paragraph density, sentence count, and word count. Here's what they found regarding each.
Paragraph Density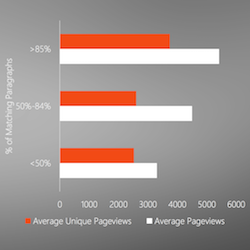 Paragraph density is the number of sentences in a paragraph, but can also be affected by the length of sentences and complexity of words. The study found that as the number of paragraphs matching the correct paragraph density increases, so do page views.
Sentence Count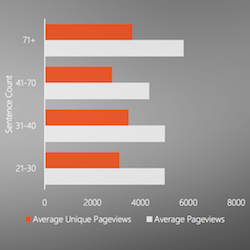 Ideally, you should have eight to 10 words per sentence, and 70+ sentences per blog post.
Word Count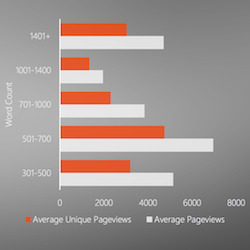 The study found that articles between 500 and 700 words outperform both shorter and longer content.
Conclusion
Overall, Atomic Reach found that content that included the proper language, headlines, and structure achieved:
7 times more traffic
12 times more leads per month
3 times more leads per dollar
So keep these points in mind the next time you sit down to write!