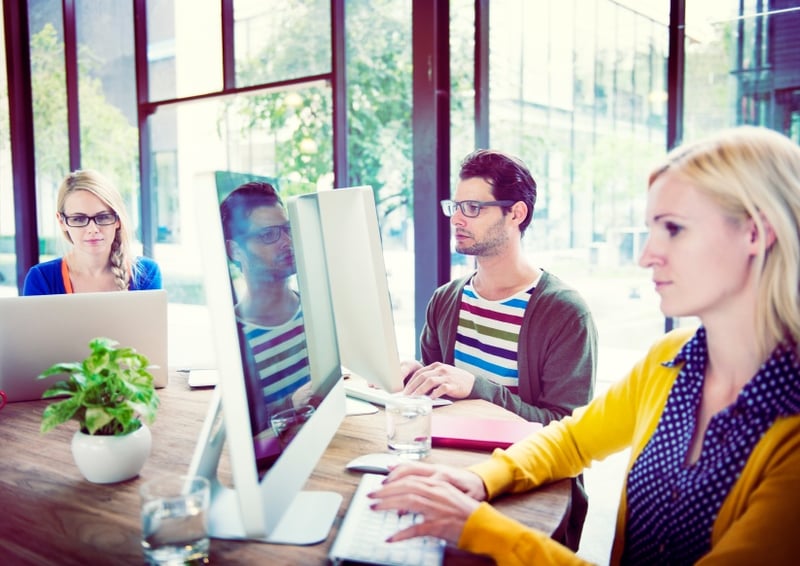 A recent #SproutChat was especially informative as it covered a subject we've been talking about a lot recently: email marketing, including tips on subject lines, conversion rates, and the best metrics to use to measure your current campaigns.
Here are 24 lessons on email marketing from #SproutChat hosted by Sprout Social's own Sarah Nagel and email marketer Stephan Hovnanian. We'll use the questions as headers so you can find out what great tips were given in response to each.
What are the essentials for maximizing conversion in email marketing?
1. Segment your list to make your email content more focused and targeted.
2. Make sure your email is valuable and relevant to the customer.
3. Ensure your email is mobile-friendly.
4. Send it at an optimal time.
5. Craft a grabbing subject line to get the recipient to open your email.
6. Include quality images.
7. Provide social links within the email to provoke conversation and social sharing.
8. Have a great call to action, one that's prominently placed and of value to the recipient.

How do you drive qualified leads to your offer?
1. Make sure the offer is personalized, specific and targeted to the qualified lead.
2. Have a clear value proposition.
3. Utilize all the tools in your toolbox: paid media, SEO, guest posts, social media and social listening, networking, and publishing content on channels your target customer reads.
4. Give prospects a clear path from point A to point B so that they're more likely to complete the action you want them to.
5. Use different types of content for buyers at different stages.
What are some ways to build trust & value with your email follow up?
1. Email your prospects examples, case studies, how-to's, and other content they want to see, content that empowers them to become smarter buyers.
2. Ensure emails are personalized.
3. Timeliness is key!
4. Be consistent and reliable; do what you said you were going to do.
5. Sustain communications; remind them you're still there and willing to offer value.
6. Include an unsubscribe link.
7. Never say, "I'm just following up on…" Instead, offer something helpful and valuable (e.g. a blog post applicable to their business).
What metrics do you use to measure email conversion?
1. You should be measuring the following:
Open rate
Click through rate
Which links are clicked
Number of conversions
Clicks to conversion rate
Number of direct responses to email content
Drop-off rate over the full email series
Increase in overall readership
2. Tweak timing, content, and triggers to keep prospects engaged.
3. Combine your email marketing stats with your website tracking and overall goals so you can get a complete picture.
4. Take note of if sales are growing, how satisfied and happy your prospects and customers are, and how strong your customer retention is.
Conclusion
The overarching takeaways from last week's #SproutChat were to provide valuable content, don't spam, and measure the effectiveness of your email marketing campaigns. If you resolve to make this essential form of marketing a key part of your lead nurture sequences, you'll see more engaged prospects and a higher conversion rate.