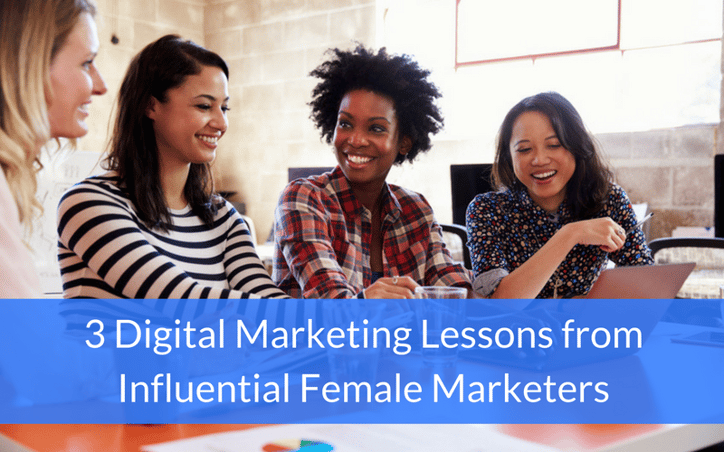 Shayla Price (who has guest blogged for us before) recently published an article on Search Engine Journal (SEJ) titled "100 Amazing Women Marketers to Follow on Twitter."
While I was honored to be included in the list, the greatest thing about it was that I was introduced to some new female marketers and reacquainted with others I hadn't kept up with for in a while.
Therefore, I decided to learn more about the new faces and revisit the old ones in order to get a pulse on today's marketing landscape and discover some new digital marketing lessons.
Here's what I learned.
1. In order to be memorable, you have to understand how memory works.
Shanelle Mullin, who does content and growth for ConversionXL, recently published a post entitled "How to Optimize for a Lasting Positive Memory." In the post, she makes the case that in order to have your company name and brand be remembered, you need to "understand how memory works and how you can design for it."
Shanelle goes on to explain that our brains remember a few key moments of an experience (like changes that occurred or delights experienced), not the entire experience. Therefore, in order to have prospects better remember your company, it's important to tap into the visual, eliminate distractions, and get your prospects involved in the experience.
2. Hero images on landing pages must immediately convey what's in it for the prospect.
In her article titled "An All-In-One Guide to Choosing the Right Image for Your Landing Pages", Talia Wolf (who we recently wrote about here) explains that the image and colors we choose for our landing pages "have the largest impact on our customer's initial impressions of us, their experience, and as a result, our conversion rates."
Since today's consumers are constantly bombarded with ads, content, and calls to action, it's important that the hero image on your landing page immediately answers the question: "What's in it for me?" In order to do this, it needs to instantly project value to your prospect.
3. When it comes to Facebook ads, images matter more than copy.
Joanna Weibe, founder of Copy Hackers, shared some great tips on Facebook advertising in her post "The Beginner's Guide to Writing Facebook Ads." She began by noting that Consumer Acquisition found that images in Facebook ads are responsible for 75 to 90% of an ad's performance.
In order to make the most of that important real estate, you want to place your key message on the ad image itself. Since so many eyeballs will be going to your image, you want to put your key message where everyone will see it. However, make sure that the copy doesn't take up more than 20% of the image by using this handy tool.
---
These are only a few of the amazing posts and incredible tips from three of the 100 female marketers mentioned in SEJ's post. Check out the list to see who else you should be following on Twitter and where you can find their content online!