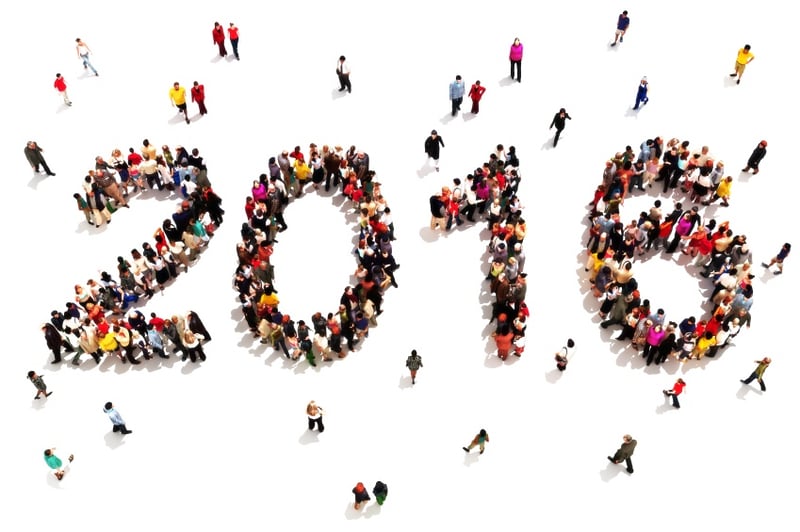 As we've seen over the past few years, new social media sites pop up and new social media trends emerge every few months.
It's important to stay on top of these new sites and trends because, especially today, our marketing depends on it. For example, can you imagine life without Twitter lists or the ability to share articles across social networks? These were both considered social media trends in 2010.
So, what can we expect in 2016? Read on to find out!
5 Breakout Social Media Trends
1. Real time will get "realer."
Twitter's acquisition of Periscope shows that the on-the-go, real-time sharing of video and content is going to get faster and better.
2. Buy buttons will be everywhere.
Facebook and Pinterest have added buy features to their platforms. Others are sure to follow suit and the trend will only grow as people's buying habits change.
3. More will go on inside social media apps.
Facebook allows you to view articles, videos, and even websites from inside their app. Get ready for apps to become even more one-stop as Twitter and Instagram follow suit.
4. Advertising will get smarter.
As social media channels continue to try to monetize, the amount of ads will increase. That's the bad news.
The good news is that they are getting smarter about the ads they display. Big data allows them to very accurately target ads to your interests. The downside is they may be a little intrusive at times.
5. 2016 is an election year, so be ready for political ads everywhere.
Candidates now recognize that they need to use social media to target key demographics, so prepare for the onslaught of political ads on your social networks!
Conclusion
The New Year always brings about new changes to our favorite social media sites. Let's hope social networks will stay as intuitive and fun as ever! Be sure and reach out to xoombi for help with your social media marketing campaigns.
What other social media trends do you expect to see in 2016? What would you like to see change?