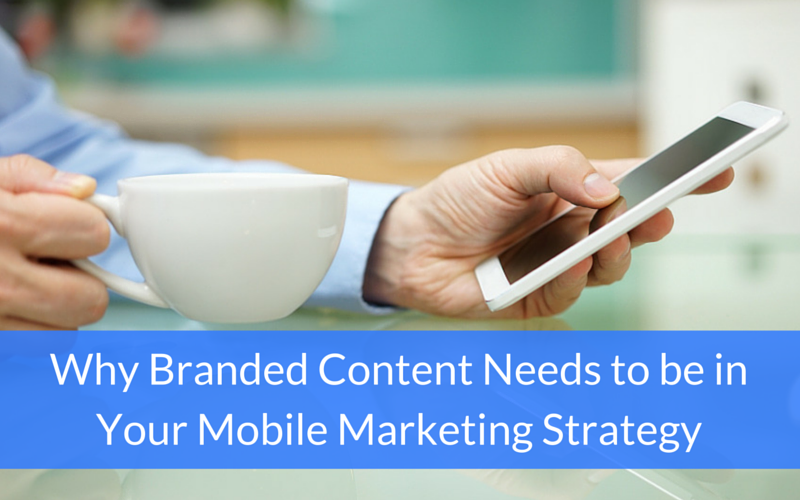 As we learned at Google LA last year, mobile search surpassed desktop search in October of 2014. In fact, it's indicated that over 50% of all searches on Google originate from a mobile device.
Therefore, if your website isn't mobile-friendly and you're not keeping mobile marketing in mind when creating content, you're missing out on a big opportunity for traffic and exposure.
Most recently, a new report from Polar—a technology platform built to help publishers increase reach and engagement—found that engagement with branded content on mobile devices is 63% higher than on desktop.
What is Branded Content?
There are so many different types of content out there today, that it can be tough to keep them all straight. Before we dive into Polar's report, let's clear up what branded content is and how it differentiates from sponsored content and native advertising.
Branded Content
According to the Branded Content Marketing Association, "Branded content is any content that can be associated with a brand in the eye of the beholder."
Since this doesn't really tell us what branded content is, think of it this way: Whereas traditional advertising is focused on a product story that outlines features and benefits, branded content starts with people's stories first, then creatively links a business's solution(s) to it.
Here's a great example of branded content from Chipotle:
Sponsored Content
The main difference between branded content and sponsored content is where they live. While branded content usually lives on a company's owned channels—social media pages, blogs, microsites, etc.—sponsored content lives on a third-party platform (think sponsoring a tweet on Twitter or content on LinkedIn).
The goal of sponsored content is to inform the audience, positioning a business as an expert in their industry with the hopes that the audience will come to them for information, and eventually become a customer.
Here's an example of sponsored content on LinkedIn: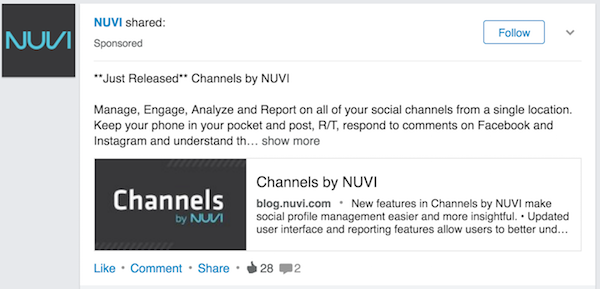 Native Advertising
Native advertising is a different animal. It is promotional in nature, and, instead of informing an audience and/or providing value, its main goal is to convince the audience to take a specific action (like buy their product).
Here's an example of native advertising by Seattle's Best Coffee on BuzzFeed.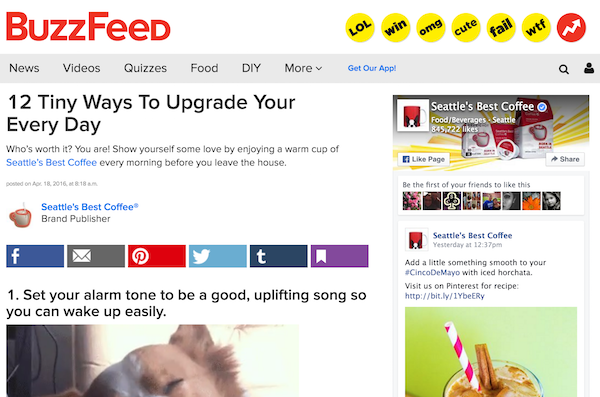 Branded Content + Mobile Marketing
Now that you know the difference between these three similar-yet-distinct types of content, let's get back to Polar's findings.
In "The State of Branded Content" report, Polar used aggregate customer data on device type and time spent by geography, advertiser category, and publisher category. This is what they found.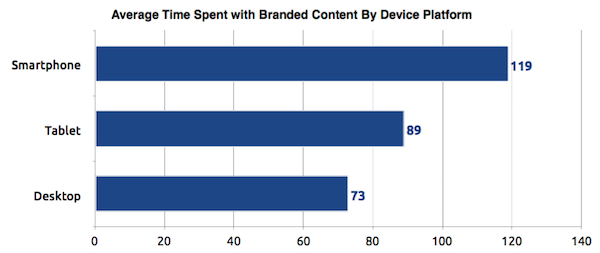 As you can see, smartphones were used over tablets and desktop computers to view branded content by quite a large margin. Why might this be? Polar argues that "the linear path of the reader ensures there are less distractions and less chances to click away from the sponsored content."
What's more, Polar notes that "content is increasingly tailor-made for the format."
Not only is branded content viewed more on mobile; it has a 127% higher click through rate!
The Takeaway
There's a big opportunity for focusing on branded content within your mobile marketing strategy. If you're not yet publishing branded content, why not give it a go? If you are, continue to optimize it for mobile first.