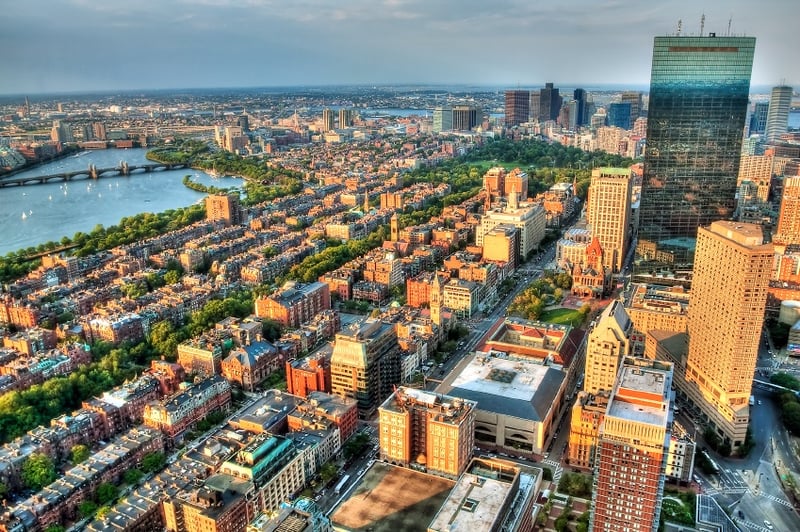 I don't know about you, but the xoombi team is really excited for the Inbound 2015 conference!
If you're going and haven't checked the lineup yet, you may want to get a head start on picking which sessions you'll be attending. We're particularly excited for the keynotes and the sessions from Peg Fitzpatrick, Lee Odden and Chris Brogan. We're also looking forward to hearing about all the new features and product updates to the HubSpot Marketing software and Sales CRM.
But what about when you're not attending Inbound sessions? Luckily, Hubspot is located in the wonderful city of Boston, so you'll have plenty of options.
As a Boston University grad (go Terriers!) and former Boston resident, here are six things I'd recommend you do in Beantown while you're in town for the conference.
1. Go to a Red Sox Game
Even if you're not a baseball fan, there's something special about Fenway Park. The oldest baseball stadium in the United States, Fenway is home to the Green Monster, the red seat and the Curse of the Bambino.
Luckily, the BoSox will be playing three games at home the week of Inbound. You can watch them take on the Blue Jays on Monday during the day, or on Tuesday or Wednesday nights. Just keep in mind that Seth Godin's keynote is happening Tuesday night around the time of the game!
If you can't fit a game into your schedule, take a Fenway Park tour. They're incredibly informative and a great way to get a taste of Boston's history.
2. Take a Stroll in the Boston Public Gardens
I'm sure you've heard of the Boston Commons, but what about the Public Gardens? These two parks are located right next to each other in the heart of the city, but some prefer the Gardens for a few reasons.
First of all, the Public Gardens are much more quaint. There's also more variety of vegetation, a gorgeous pond and small walking paths. The Gardens are also home to the Swan boats and the Make Way for Ducklings statue!
3. Have Dinner in the North End
Ah, the North End. If you have any drop of Italian blood or any love for Italian food, you have to grab dinner in Boston's Little Italy. While only 0.36 square miles, the North End boasts hundreds of restaurants.
After dinner, take a walk around this historic district and maybe even stop at Mike's Pastry—that is if there isn't a line out the door!
4. Go to Harpoon Brewery
If you're a beer fan and never tried Harpoon, now's the time. Harpoon has recently become much more popular (given the recent craft beer frenzy) and has a new taproom with lots of bench-style seating. If you want to take a tour, purchase your tickets ahead of time, as they tend to sell out.
Added bonus? Harpoon is only a 15-minute walk from the conference venue!
5. Head over to the Esplanade at Sunset
The Esplanade is a great place to check out the Charles River and see great views of the city. Head out for a stroll around sunset to see Boston at dusk—a truly marvelous sight!
6. Take the T over to Cambridge
No trip to Boston is complete without a visit to Cambridge. Take the Red Line over the Charles—one of my favorite views of the city—to check out MIT's Stata Center, designed by Frank Gehry, Davis Square, or Harvard Yard.
If you decide to visit Harvard, do not—I repeat—DO NOT rub the foot of the John Harvard statue. While many tour guides will tell tourists that rubbing the foot will help you get into Harvard, what they don't tell you is that it is tradition for undergrads to—ahem—urinate on the foot before graduating. You've been warned!
Conclusion
While we're looking forward to all of the amazing things we'll learn and great people we'll meet at this year's Inbound conference, we're equally looking forward to being back in the great city of Boston.
At Inbound this year, take the time to learn new things, network with like-minded individuals, and experience all the wonderful things Boston has to offer!