If your business is online, you're most likely looking for ways to drive more traffic to your site, create better performing content, and improve your conversion rate.
What's great about being in business today is that marketing is more efficient and effective than ever. Not only can you promote yourself online and reach a larger audience, you can track and growth hack all of your online marketing activities.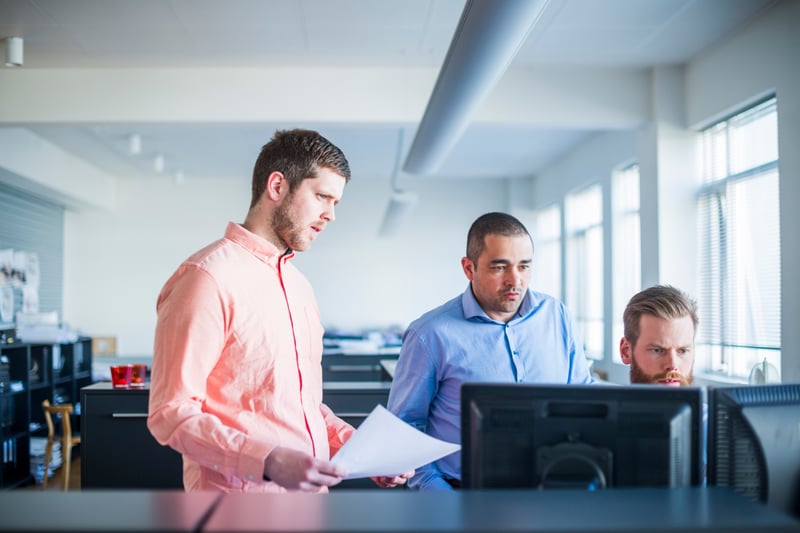 Today, technology makes it possible to measure, test, and improve everything from your social media and paid advertising campaigns to content performance. The right tools help you collect loads of data and respond in real-time.
Understanding all of this data and being able to turn your findings into solutions, however, is a whole other ball game.
Here are four resources to help you become a data and growth hacking expert.
1. GrowthHackers.com
Looking for an online growth hacking community? Go no further than GrowthHackers.com. Here, you'll find a community of growth hackers—including inbound marketers, SEOs, software developers, content writers, etc.—from whom you can learn "ethical online marketing techniques that drive effective, scalable and sustainable growth."
What you'll find here: AMAs and interviews with top industry professionals, posts about startup metrics and SEO blueprints, discussions about how to maximize your content and grow a SaaS business, and videos on product essentials and sales emails.
2. Inbound.org
As we've expressed on the xoombi blog before, we love Inbound.org! Not only are the community members active, engaged, and helpful, there is tons of great information shared daily. If you're familiar with the two founders of the site, Rand Fishkin of Moz and Dharmesh Shah of Hubspot, then you know they've built an awesome community that you want to be a part of.
What you'll find here: Posts about link building, social media, and Google Analytics, AMAs with Rand Fishkin and the Buffer team, and discussions about favorite Chrome extensions and Medium as a blogging platform.
3. Lynda.com
Although there are tons of written resources out there that you can mill through and learn from, some people are just more audio-visual learners. Enter Lynda.com. Lynda, a LinkedIn company, offers training videos on everything from development, design and web, to business, video and 3D/animation. You can try the service free for 10 days or grab a membership ranging from $19.99 to $34.99 a month.
What you'll find here: Videos on online marketing, email marketing, social media, growth hacking fundamentals, and more! In addition to the multitude of instructional videos, there are new courses weekly and project files you can download.
4. GrowthHacker.TV
More videos! GrowthHacker.TV is an educational resource for entrepreneurs and founders trying to grow startups. This site has over 100 episodes during which experts on startup growth share their secrets. Check out this site to learn how to grow, retain, engage and monetize your user base.
What you'll find here: Interviews with founders, VCs, engineers, consultants, professors, authors, and growth leads, a community where you can participate in various discussions, and posts about authority hacking, scientific blogging and growing your email list.
Conclusion
The better your strategic marketing and data analysis skills, the more effective your growth hacking undertakings will be.
Learn your analytics tool(s) inside and out, find out what the most important metrics are for building your business, and utilize your newfound growth hacking knowledge to implement your findings and take your web presence to the next level.
Now is a unique time for marketers and business owners alike, so take advantage of the technology at your fingertips and the experts willing to share their know-how online and start growing your business today!