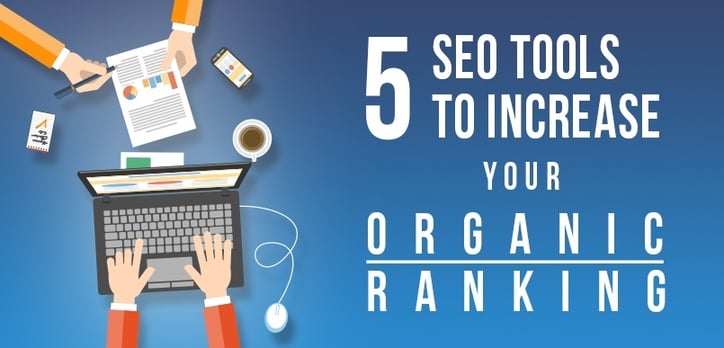 Ready to check out the best SEO tools in the game? G2 Crowd recently evaluated 310 tools and ranked them based on the size of their market presence (based on vendor size, market share, and social impact) and customer satisfaction scores (based on user reviews).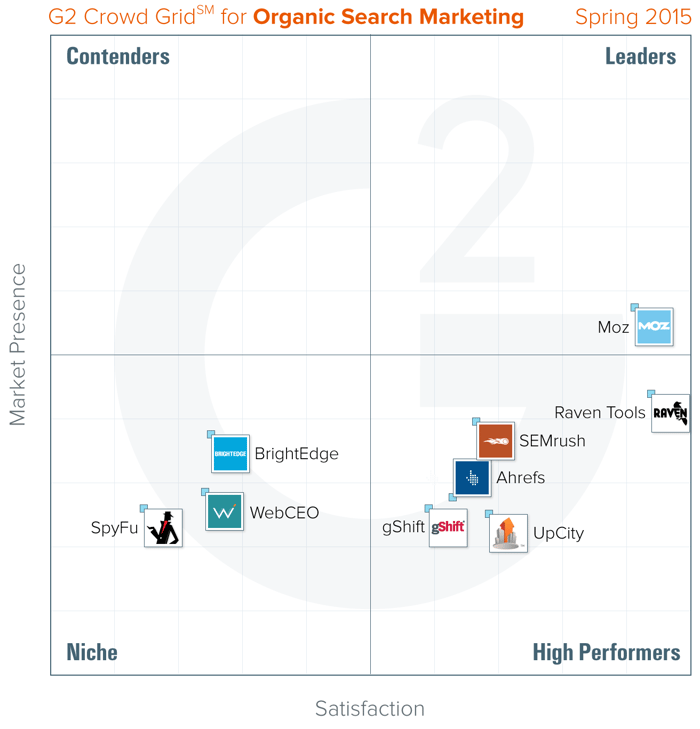 SEO tools, or "organic search marketing software" as G2 Crowd puts it, refer to "software designed to improve the ranking of websites in search engine results pages (SERPs) without paying for placement."
These tools usually provide backlink tracking, trend analysis, and keyword analysis features. Such features are used to "identify the best strategies to improve a website's search relevance." Some software also offers industry analysis, competitor data, and paid search optimization tools.
Because 310 tools are a lot to review (and because the full report costs $599), we paired down the list to the top five. Here's what made the cut (these received a minimum of 10 reviews/ratings in data gathered by March 27, 2015):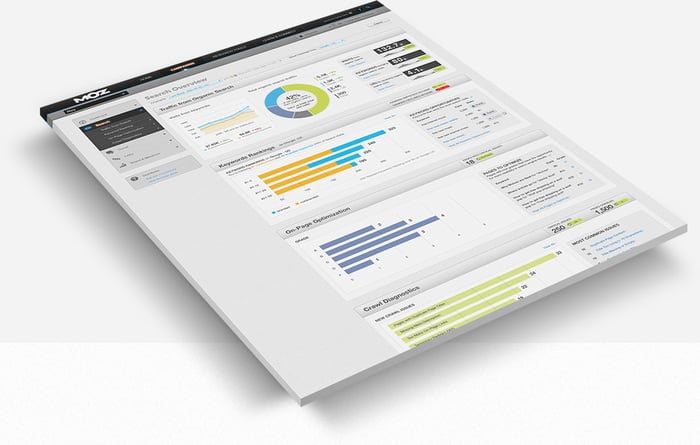 1. Moz
The almighty Moz, formerly SEOMoz, launched in 2004 as an SEO consulting company. Today it offers tools like Moz Analytics, Open Site Explorer, and Followerwonk to help you "track and improve your SEO, social, branding, link building, and content marketing efforts."
Moz is captained by SEO wiz Rand Fishkin and is fueled by TAGFEE, which stands for Transparent, Authentic, Generous, Fun, Empathetic and Exceptional. No wonder they got such raving reviews from users!
Benjamin Coffman, an E-Commerce specialist at Patterson Companies, Inc. writes:
"Moz has been one of my most valued and integrated research tools for online marketing. Since a lot of my work involves community outreach, I use Fresh Web Explorer and Opensite Explorer to track brand mentions, linking progress and competitive analysis. Other than Google Webmaster tools and GA, I use Moz Crawl Test to find technical errors, and MOZ Bar throughout my day. I also really enjoy the MozBlog and find myself watching Whiteboard Friday every week to stay up with best practices."
Overall, Moz received 60 five star ratings, 26 four-star ratings, one three-star rating, and one one-star rating. The software ranges in price from $99 to $599 a month.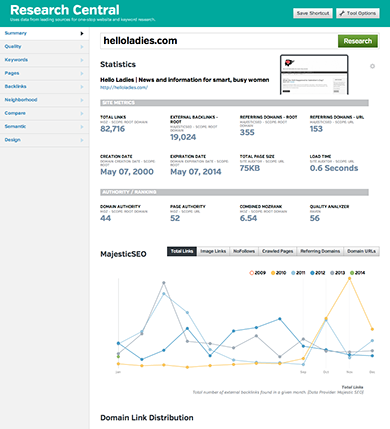 2. Raven Tools
Raven Tools include SEO, social media, content marketing, and PPC tools as well as a reporting engine. They also offer custom branding, campaign management, team collaboration, Google integrations, business development and free support.
Dustin Christensen, the Digital Marketing Manager at Jackson White, P.C. writes:
"What I like best about Raven Tools is its ability to put everything in one location. For daily, weekly and monthly reporting, I typically have to check and login into several accounts or websites to pull information, which takes significant time when it's added up over the course of a year…Once you've made several campaigns, it's easy to switch gears and go back and forth between campaigns when doing research."
This SEO tool received 55 five-star reviews, 25 four-star reviews, and two three-star reviews, earning it the highest overall customer satisfaction score. Raven Tools has two pricing options: $99 a month for Raven Pro and $249 a month for Raven Agency.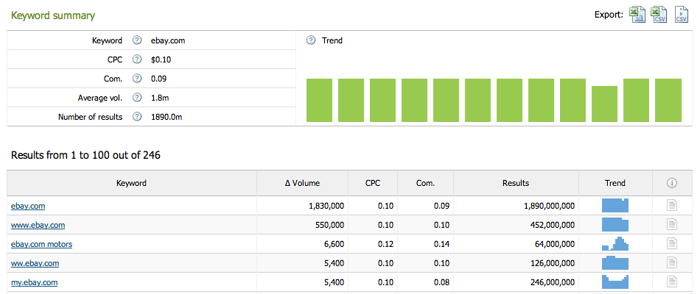 3. SEMrush
SEMrush is competitive research and business intelligence software that allows you to use massive amounts of SERP data to take your projects to the next level. Geared for both organic marketing and paid search professionals, SEMrush helps you find the most profitable keywords and uncover your competitors' organic and paid strategies.
The biggest benefits of this tool, according to user Robyn Winner, include:
"The ability to see keyword ranks & projected organic traffic for any website. This is essential for determining if a competitor presented to us by a client is in fact an 'online competitor' or an 'emotional competitor.' SEMrush's data is key to helping our clients understand the online marketing they're competing in."
Overall, this product received 23 five-star ratings, nine four-star ratings and one two-star rating, giving it a total of four-and-a-half out of five stars. Pricing starts at $69.95 a month for a pro account, increases to $149.95 a month for a guru account, and tops at $549.95 for a business account.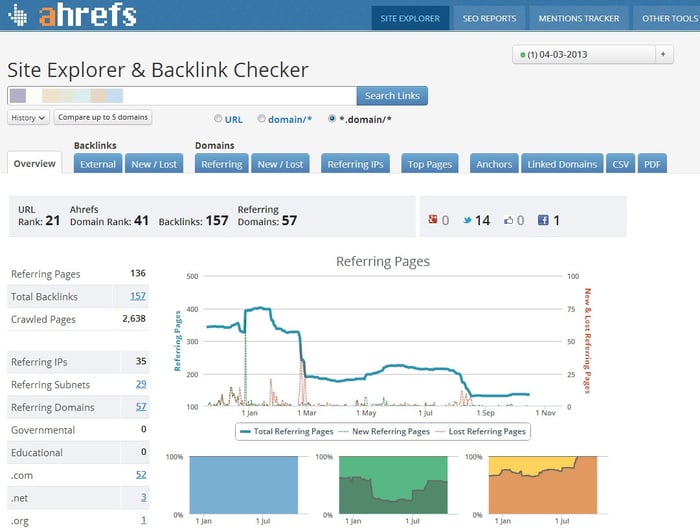 4. Ahrefs
If you're a fan of Brian Dean of Backlinko, you've probably heard of Ahrefs. This is the tool he uses to find out what his competitors are writing about and how he can outrank them (per his Skyscraper technique).
Ahrefs allows you to "start making data-backed marketing decisions based on hundreds of metrics that Ahrefs crawler collects all around the web." It also offers a social media and SEO tools suite with a backlink index that's updated every 15 minutes.
So what do users think? Kathryn Cudemo, an Associate Search Analyst at Communications Media, Inc. writes:
"The filtering capabilities for backlinks and referring domains is amazingly helpful. It is easy to determine how many links are followed, .edus, .govs, etc. It saves me so much time because I don't have to export all the data and filter it myself. Ahrefs does the work for me!"
Users gave the tool 21 five-star ratings, six four-star ratings and only one one-star rating. Ahrefs offers a free account and paid plans range from $79 to $1,299 a month.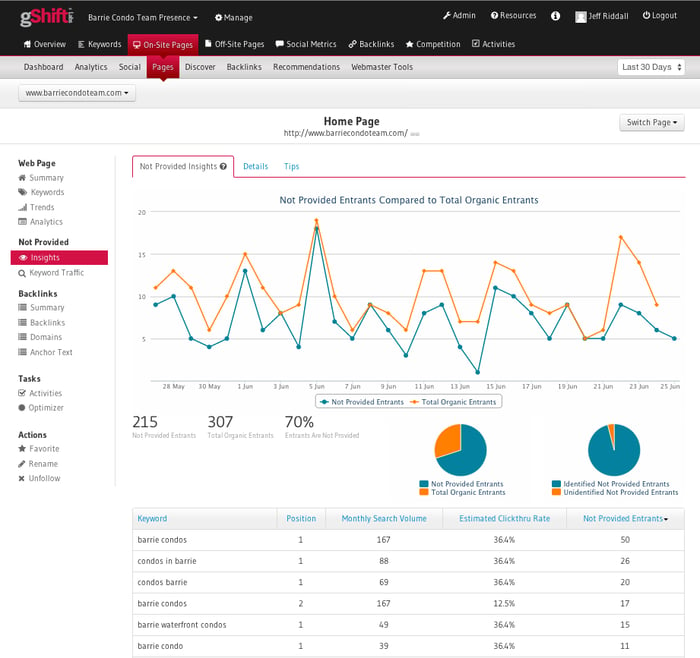 5. gShift
Last but not least we have gShift. gShift offers web presence analytics including "data-driven insights, monitoring, and reporting for SEO, social and content." It provides "all of your web presence data and insights in one place for more productive web presence monitoring."
One review caught my eye by how detailed and precise it was. This one comes from Chris Redshaw, Director at Reef Digital Agency.
"As a performance focused digital marketing agency, our objective is to find as many smart technological solutions as possible to better understand what's working, what isn't and what to do next. And we need to have this across several channels that are each important to success with modern SEO. I consider gShift among the most important tools available to help as it's capable of providing both a big picture overview and the nitty gritty deeper-dive details."
gShift didn't get as many user reviews as other tools did, but they ended up ranking well with 15 five-star reviews and four four-star reviews. If you're interested in trying out gShift, contact their sales team to see if you'd be a fit for gShift Lite or gShift Full.
Conclusion
No matter which SEO tool you end up choosing, it's a great way to take your business's inbound marketing efforts to the next level. Not only can you learn a lot about your online presence, you can uncover customer web behavior and see how you stack up against the competition.
Software Images via G2Crowd