Earlier this year, the sales industry was abuzz with the 2014 Sales Acceleration Technology Market Size Study from InsideSales.com. The study painted a promising picture for the sales acceleration arena. Currently, $12.8 billion is spent on sales acceleration, and by 2017, those numbers are expected to jump to $30 billion. Just as teams jumped on CRM and marketing automation tools, they're doing the same with sales acceleration technology. But why?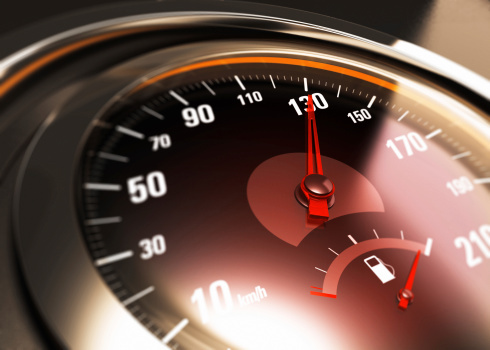 What is sales acceleration?
Before you can understand the potential of sales acceleration software, you must first understand what it does. Simply put, it speeds up the sales process by helping salespeople target and qualify prospects faster. Sales acceleration enables reps to spend less time researching and more time selling. It uses real time intelligence and predictive analytics to identify hot prospects and connect them with the right salesperson. That's the key to turbo charging the sales process.
What is the difference between sales acceleration and sales automation?
People often confuse sales acceleration with sales automation. While the two concepts are related, they play different roles in the sales process. Sales automation involves the mechanics behind improving the sales process, while sales acceleration involves the science behind closing the sale.
Automated dialers are an example of a sales automation tool. But, sales acceleration is about taking the automated dialer a step further. It's about more than just connecting reps with prospects. When we provide salespeople with real-time data about the customer, assist with opportunity prioritization, integrate lead nurturing, and deliver real-time reporting, that's sales acceleration! The data includes best days and times for contact, and result in more personalized quotes and contracts. By contacting prospects on the right day and the right time, with improved tools, salespeople are better poised to help solve client problems. Prospects become customers, deals close faster, and everyone's happy.
How can sales acceleration increase revenue?
Sales acceleration encompasses a number of technologies to speed up the sales process. Predictive analytics are only part of the picture - data visualization, sales intelligence, gamification, sales training, recruiting technology and communication tools combine to shorten sales cycles, build value, increase close rates, and make the overall sales process faster.
Never underestimate the role speed and efficiency plays in closing new business. Sales acceleration bridges the gap between automation and closing deals. Companies that focus on sales acceleration win bigger deals, develop faster sales cycles, produce higher close rates, and generate more revenue.
Do you have experience with sales acceleration technology? What's your most effective tool or technique for shortening the sales cycle?