Last week, I asked our readers to share opinions about Quality vs. Volume. Here's a view of the the results...

I am in the minority on this one. Here are the reasons why:
When I think through the two examples (listed in the previous post), I choose the volume approach on both.
Lead Generation - As long as the leads are qualified, meaning… they have an interest and a need… I'll start working those leads whether they are going to convert now, or a year from now.
Appointments - I want to get in front of as many prospects as possible. If they are willing to meet with me, then they most likely have some level of interest.
In both cases, I always have a chance to close more deals when talking to more qualified prospects than not talking to them at all.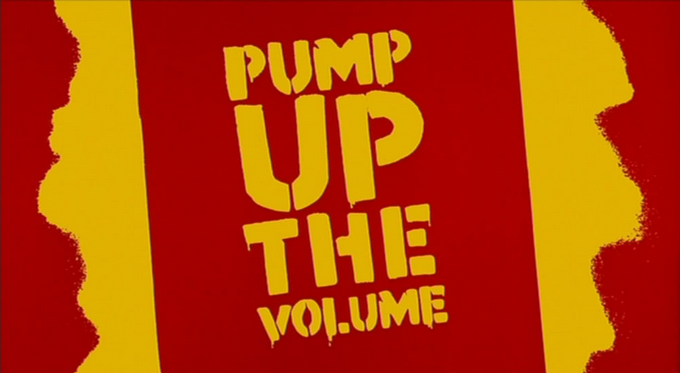 Success Principle 1: Train yourself to work at maximum volume. The stronger your pipeline, the bigger your results!
As sales and marketing teams leverage technology for list segmentation, lead tracking, buyer behavior, ideal customers, etc... frontline salespeople must also improve our ability to filter. That means working through a lot of potential business and prioritizing opportunities that will close now along with deals that will close in the future. A strong pipeline delivers the payoff now, and it pays again later.
Need Sales Either Way – If a deal closes now or in the future, I need that deal either way. The advantage of having lots of prospects is that I don't get desperate with the ones that legitimately need more time. I have plenty of other potential deals to push through now, and I'm building a list of prospects who will buy in the future.

Prospects Come Back – When I'm working on volume, I might see a lot of opportunities stall early in the process. That's OK... because now they know my brand, Marketing can leverage remarketing and retargeting campaigns to get a strong percentage of prospects to come back. Salespeople love the unexpected call from a prospect that says, "Can you please bring the paperwork? We're ready to sign!" The more people I've met with, the more potential call backs.

New Products and Offers – There are times during the year when your company rolls out new products and special offers. Having a big list of prospects creates instant leverage. It's much easier to email and call on prospects that already know you and say, "Guess what… I have the solution you were looking for!"
Success Principle 2: The more prospects you face, the better you get!
Volume Develops Quality - In most cases, a sales person's closing ratio is the same… whether you have 100 prospects or 50 prospects. If you are closing at 30 percent the difference is staggering. Think of it this way. If a salesperson can't get in front of prospects, that's a bad place to be. On the other hand, if sales and marketing can work together to get in front of thousands of potential "qualified prospects", we have a foundation for data analysis, skill building, and improved strategies for quality control. I would much rather work on improving the quality of my work rather than struggling to figure out how to build up quantity. The best way to improve on quality is to get more practice. The more prospects you face, the better you get.

Volume Builds Momentum – Find a skilled sales team with high activity, and you'll find a team with the power to build momentum. This is the team that builds a winning culture of confidence, high morale, and puts up huge numbers.
Work for maximum volume, and develop a filter to turn that volume into quality. The ultimate goal is to end up with both. I like to call it "Quality Volume". There's noting like volume when you are closing deals. There's nothing like quality when you are building life-long clients!

Image Source: Art of the Title