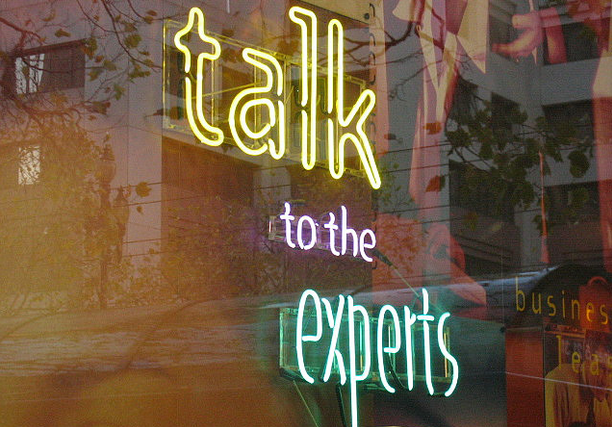 Want your clients to trust you? Build competence.
We have heard sales managers and coaches say, "It's up to you. If you want it, you have to go out there and make it happen!" We have the power to control our own destiny. That is what most sales people love about selling. Most of the time we associate "making it happen" with activity, but what about accumen? Building competence is a key process that includes multiple layers. It involves knowing your industry, the product, and your prospects.
Industry: Gain as much knowledge as you can about your industry. Follow experts and leading companies on social. Subscribe to blogs that build your expertise. Develop your business acumen. Keep up with the latest buzz words and the hottest topics affecting your business and your market. Align with other experts, mentors, and colleagues. Be bold enough to share your ideas and humble enough to ask for advice. The more you know, the better connected you will be. Position yourself as a go to person in your industry.

Product: It surprises me how many people diminish the importance of product knowledge. Knowing what your product can and can't do plays a key role in establishing credibility by asking the right discovery questions, steering conversations, answering questions, overcoming objections, and presenting solutions. Business has evolved into an ever changing environment that requires us to be nimble. Keeping up with your industry and your product ensures the business doesn't pass you by.

Prospects: Knowing who to target is critical. Spending time in front of the right prospects makes all the difference. We've all seen salespeople who get caught up in feverish activity that produces little or no results. Sure it could be a skill-set issue, but most often it ties in to the quality of the prospect. Which prospects are really ready and able to buy now? What's my follow-up plan for prospects who, if I'm strategic with my database, will close six months from now?
Efficiency is key. It's important that we figure out how to spend more time selling than we do on research. Develop a system for building competence along with a prospecting methodology that takes the least amount of time possible. Remember, our best information comes from the prospect. Determine who the right prospects are and spend all of your time in front of as many of them as you can.
What are your best-practices for building competence? Join the conversation on LinkedIn and Google Plus.
Image Source: talk to the experts