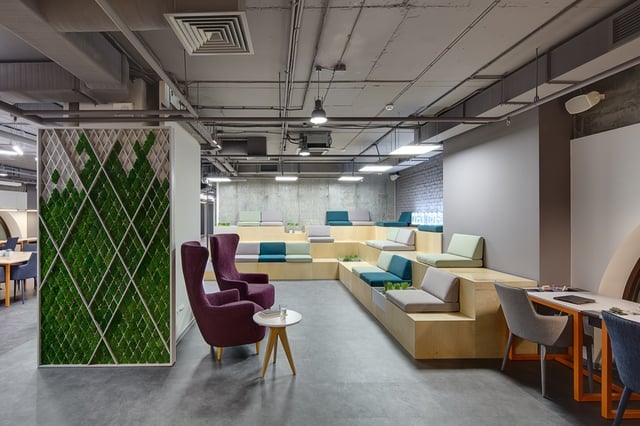 When it comes to working remotely, you often have a few choices of where you can physically get work done. Your options usually come down to working from home, a local café, or a coworking space.
In regards to the latter, many people new to remote work don't know where to start. That's because the popularity of coworking spaces has only just started to skyrocket.
So what are the benefits of these spaces and what should they offer? Let's take a look.
The Benefits of Coworking Spaces
If you've never dabbled in coworking before, it might be difficult to get an idea of what exactly such a space can provide you.
Here are the top benefits I've experienced.
Networking
Becoming a member of a coworking office means you'll meet a lot of new people, many of which will need the services you and your organization offer. This will not only open the door to new professional opportunities, but you'll also be able to learn new skills from fellow members.
Community
As we mentioned in our Pros & Cons of Working Remotely post, one of the drawbacks of being a remote worker can be loneliness. Being in a coworking environment, even once or twice a week, can help ease those feelings and give you a sense of community.
Events
Most spaces hold awesome events, from pitch nights and startup networking to gallery openings and wine and cheese nights. These not only help you meet other people in your local community, but can also allow you to professionally network in a more relaxed environment.
What to Look for
Once you decide a coworking space is for you, these are the must-haves and nice-to-haves you should look for.
Must-Haves:
1. Reliable WiFi
This is the most essential element of any coworking environment. If there's not reliable, high-speed WiFi, you won't be able to get your work done.
2. Different Workspaces
Personally, I like to switch up my work space and position every few days and sometimes, every few hours. Often I'm more productive lounging on a couch, other times I like working from a standing desk, and sometimes I prefer a traditional chair and desk. Having a variety of different workspaces and environments means there's a space where everyone can be their most productive.
3. Private Call Rooms
These are a crucial part of any space, as they provide privacy when members are making phone calls and allow those on calls to not interrupt others who are working.
4. Meeting Space(s)
Meeting rooms are great for when you have clients who need to come in to meet in person. They give you privacy and allow for professionalism.
5. Printing Capabilities
Although many things can be handled electronically these days, sometimes you still need to print out paper documents.
6. Offices for Rent
If you prefer to have your own office within the coworking environment or if your company grows, having the ability to rent out a small to large office that's all your own is a nice option.
Nice-to-Haves:
1. Artwork
Sometimes being surrounded by art allows for more creativity. My old coworking office had quarterly art shows, so the artwork (all by local artists) was constantly rotating.
2. Recording Equipment
Since many businesses have a need for multimedia content these days, having access to video and podcast recording equipment is great.
Conclusion
Coworking spaces are great environments for networking, community building, and spurring creativity.
If you do decide this type of space is right for you, ensure that the office you're considering is equipped with the necessary equipment and amenities so that you can be your most productive.