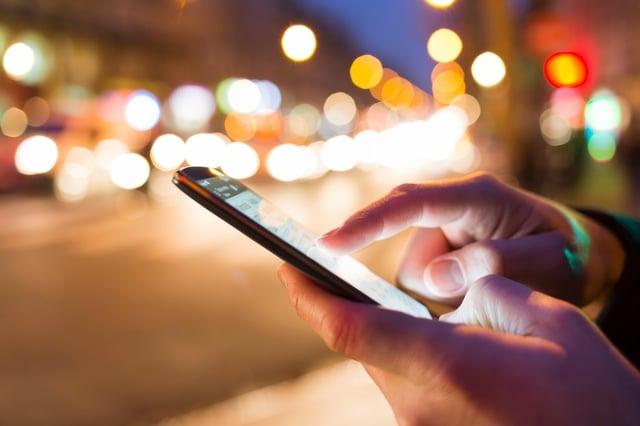 If you're working remotely, you'll need to stay in touch with your teammates, wherever they may be.
So what are the best tools you can use to communicate effectively across different time zones and about different subjects?
Here are the tools we use for remote communication and how we use them. Hopefully this insight will give you an idea of if these tools will work for you and your team's specific situation.
Slack
As we talked about in our remote work tools post, we use Slack for internal communication between remote team members. Slack is easy to use and, even better, it's free! The free plan includes 5GB of total file storage for the team, two-person calls, searchable message archives (up to 10k of your most recent messages), 10 apps or service integrations, and native apps for Android, iOs, Windows and Mac.
If you decide you want even more features, the Standard plan costs $6.67 per user, per month and includes 10 GB of storage per team member, unlimited message archives, apps and service integrations, group calls, and more. Slack Plus is $12.50 per user, per month, and includes 20 GB of file storage per team member, 24/7 support, 99.99% guaranteed uptime SLA, and more.
How We Use It
Here at xoombi, we basically have two types of channels: channels for clients and channels for different aspects of xoombi.
We designate a channel for each client, so that all communication about projects, meetings, etc. for that client is discussed in that particular channel. Therefore, if there's something you need to look up about a specific client, you know exactly where to look (and can re-read past discussions, etc. to catch up on anything you missed).
For xoombi-related communication, we've created channels for everything from remote life and random to marketing improvements and core values. We use these channels to talk about everything xoombi, including how we can continue to improve the business and how we serve our clients.
UberConference
UberConference is a great, free tool to use for conference calls. It's an online tool, but if you're not at your computer, you can still call in using your phone.
You can sign up for the service using Google+, LinkedIn, or your name and email address. From there you can create your own UberConference line. When attendees log in, they'll be able to choose their audio options (phone, computer, or view only), and you'll be able to see who's talking, share your screen, and even record the call for future reference.
How We Use It
We use UberConference for all of our internal team calls and client calls. It's very easy to use and the chat box, screen sharing, and recording functionalities are incredibly beneficial. One great perk of this tool as opposed to similar ones like GoToMeeting is you don't have to be a presenter to share your screen; anyone can share whenever they like.
Other Tools Worth Looking Into
Additional tools you might find useful for remote communication include Google Chat (automatically on the sidebar of your Gmail), Trello (for task specific conversations), and Skype.
Conclusion
Whether you have a remote team of 20 or three, these remote communication tools can prove very useful, allowing your team members to stay connected and on top of projects. They'll also help keep your team a cohesive unit; ensuring colleagues can continue to stay up-to-date on each other's lives outside of work as well.