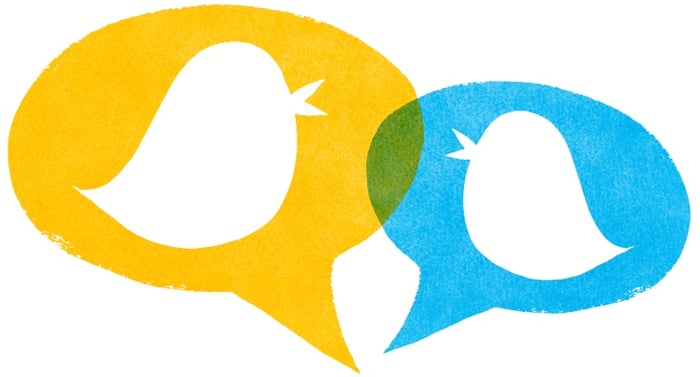 Twitter chats create an opportunity to expand your brand's reach, increase your following and engage new prospects. It's a great way to network, share your expertise, and learn from other experts.
If you've been thinking about adding twitter chats to your marketing activities, here's a guide to getting started.
1. Find Industry-Related Twitter Chats
The first step in participating in Twitter chats is finding those that pertain to your industry. If you're an inbound marketer, check out chats like #SproutChat, #SocialHangout and #BufferChat. If you're a sales maven, look for #SalesTribe, #B2BSalesChat and #BizForum.
You can find industry related chats by checking out Tweet Reports, a site that has a comprehensive schedule of chat hashtags, subjects, moderators, and a chat weekly schedule.
2. Twitter Chat Basics
First of all, Twitter chats are categorized by specific hashtags (hence the examples in number one). All you have to do to participate in a chat is to use the specific hashtag in your tweets during the scheduled time for the chat.
Usually, chats are designed in a Q and A format. The moderator will post a question and participants will provide answers. Here's an example:


In addition to answering questions, it's a good idea to favorite and retweet others' awesome responses. You can also directly respond to another participant's answer to engage him or her in conversation.
3. Twitter Chat Tools
There are many awesome tools available that can help you get into the Twitter chat game. Here are some of my favorites: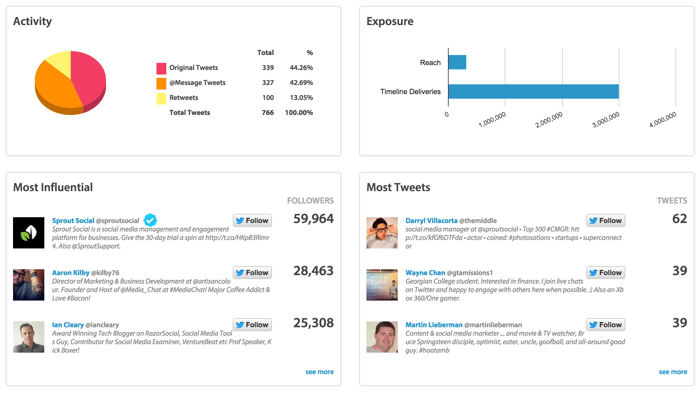 via Hashtracking.com
Perks of the Chat
There are many perks of participating in Twitter chats. First of all, they help you increase your network and engage with new people. You'll meet both like-minded professionals as well as potential prospects.
Secondly, these chats are a great way to establish brand and industry expertise. Not only will your presence in these chats help solidify your personal brand, it will begin to establish you as a leader in your industry. Through your participation you'll be able to build both brand equity and credibility.
Conclusion
Not only do you have a lot to gain by participating in Twitter chats, they're a lot of fun! You're guaranteed to increase your Twitter engagement, gain new followers, and learn something new. What's not to love?