"Influence is the currency of the social web."

-Joe Fernandez, CEO of Klout
Got Klout?
Several tech-forward marketing companies are going where few have gone before: they're ditching the résumé and the conventional job interview process for tweets.
"The paper résumé is dead," says Vala Afshar, chief marketing officer at the tech firm Enterasys Networks that is in the process of hiring a six-figure, senior social media strategist based on tweets. Afshar refuses to even look at résumés. "The Web is your résumé. Social networks are your mass references."
What Is a Klout Score?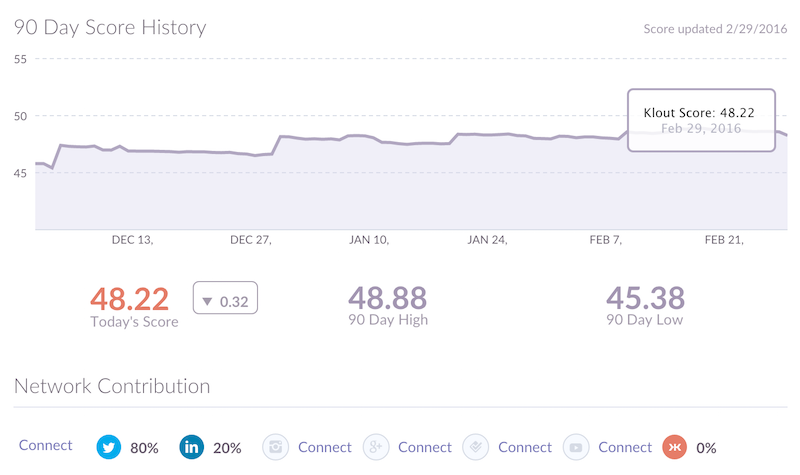 A Klout score assigns numeric values to someone's social media standing. It will even dub you an "expert" on certain topics depending on how often you tweet or post about them.
Essentially, it gives a score to your social activity. The more you're actively participating on social media channels, the higher your Klout score.
What Does it Signal to Others?
Klout scores can mean different things to different people. For CMO Vala Afshar who was looking for a Senior Social Media Strategiest, the higher the Klout score, the better fit for the position.
If you're looking to engage clients for social media projects, your Klout score can signal how well you run your own social media profiles (and give a glimpse into how you'd run theirs).
To peers and others you wish to connect with, it shows that you're invested in making connections online in order to further your own personal growth.