You can say cold calling is dead, and it might be for those who work for a corporate marketing machine… but most sales people work for companies that generate little to no new leads, and if they don't get to prospecting, they'll look like this guy...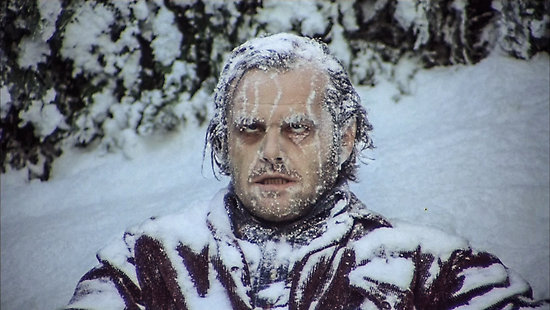 The best business leaders recognize when a sales team is getting a low ROE, Return On Effort. They don't get hard headed about trying to chop down a redwood with a dull ax, "Welcome to the team, here's a list of 600 names and numbers, I don't care how long it takes, go get some appointments."

Great leaders focus on aligning Sales and Marketing efforts to ask the right questions about how to best position the sales team to exceed quota. Effective prospecting is built upon Lead Generation, Conversion, and access to Business Intelligence.
Lead Generation
How many new leads do we give each sales rep per month?
How many prospects does a sales rep self-generate per month?
How are the leads generated?
Conversion
What is our conversion rate?
How many calls does it take to get an appointment? Is that number sustainable?
How many new leads do we need to provide each rep to achieve a sustainable number of calls? ...to get enough new appointments? ...to exceed quota every month?
Business Intelligence
How savvy are our sales reps about our buyer persona and buyer behavior?
What tools do we provide to gain insights and insider information about our prospects?
What competitive intelligence tools do our sales people reference before making a call?
How efficient are we… how long does it take to access the information between calls?
Call it what you want, Cold Calling, Prospecting, Telemarketing, Self Marketing, it really doesn't matter. What matters, is working smarter. You wouldn't run the 100 meter dash in your dress shoes, or take a BMX stunt bike to the Tour de France… not if you wanted to win.
For most companies, lead generation doesn't come easily. It's a consistent, strategic, steady build. Until you become an inbound marketing machine, you're going to have to cold call.
Agree or disagree? Join the conversation on Google Plus.
Image Source: Business Insider