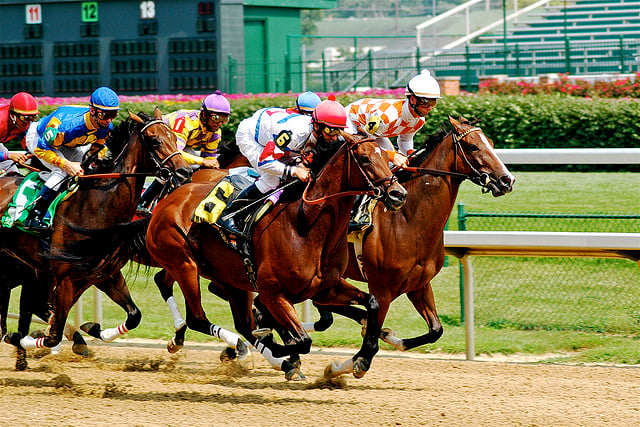 Hunters are sales thoroughbreds who want to run. They were born for it. They follow-up relentlessly on new leads while continuing to prospect for new business on their own. Sales leaders know hunters have the power to will their way to winning new business.
How to Find Hunters
Studies show a quarter of salespeople shouldn't be involved selling at all, and almost half should be in a different type of sales. It's tough to tell salespeople apart when so many look similar from the outside. When it comes to finding the type of rep you need, it sometimes feels like the odds are pretty lousy.
The Resiliency Test
Resilience is one of the biggest factors in a hunter's success. During interviews, all salespeople tell you about how resilient they are. But is it true?
The best way to determine resiliency is to have the candidate demonstrate the skill. Early in the interview process, I tell the candidate, "While I appreciate your talent, there's (mention something big that's personal and subjective) that just won't work here." It doesn't matter what the big thing is. You're testing to see if the rep can bounce back. If they provide a confident, compelling, and persuasive response, they generally have the goods to pass the resiliency test.
Overcoming Bias
Are your best candidates screened out before you ever get to see them? As a leader, you've been trained to trust your gut. You may even lean on HR or recruiters to save you time and pre-screen your candidates. But, what does your recruiter really know about Hunters? The very nature and intensity of a hunter's personality frequently turns off some recruiters and people in HR.
You can quickly separate ponies from thoroughbreds using a set of deep sales assessment tools. Standard assessments are generally thin and don't effectively predict if someone is actually a hunter. I look for a unique combination of mindset and traits that shows the salesperson knows what to do and how to get it done.
Unlike the subjective tactic we used in the resiliency test, this tool is objective. It cuts through the bias you may have with the pre-screeners. You can determine the caliber of the candidate, and remove the emotion of how much other people may "like" them.
Lead Smarter
What got you to your leadership role in the first place? You were probably a top performer. You had a smarter way of working, and system that gave you an edge.
There are 2 critical success factors for sales leaders:
Consistently hiring top performers who hunt for new business

Coaching your people to achieve more than they could on their own
Coaching is a lot easier when you're working with strong talent in the first place. Get better with hiring on the front end, and back end coaching is a breeze.
Image Source: Churchill Downs