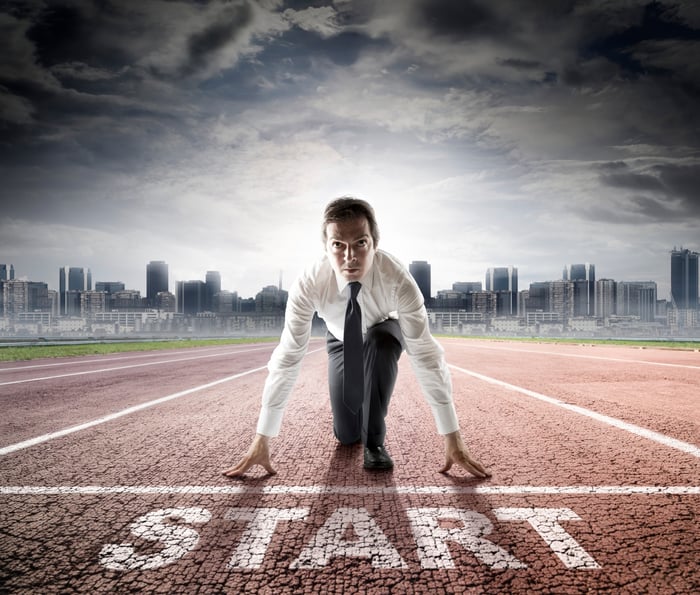 Sales acceleration isn't only about the technology. It's also about the things salespeople can do to speed up the sales process. During a recent podcast, sales leaders Andy Paul, author of two best-selling sales acceleration books, and Doyle Slayton, CEO and Co-Founder of xoombi, shared their top tips for sales acceleration best practices.
Kelly Riggs led the conversation during the Business Locker Room Show, a podcast "operating at the intersection of sports and business" that provides content you can use today to improve your business.
What follows are some of the questions posed by Kelly Riggs and the most insightful takeaways from the show:
1. Why is accelerating the sales process essential to the sales game?
Andy: Customers want to make decisions up to 40% faster. Buyers are ready to buy and salespeople are holding back the buying decision.
Salespeople need to ask themselves the following questions:
"How can I refine my sales process to the point where they happen in 'zero time'?"
"How long does it take us to follow up with a sales lead?"
"What can we do to optimize that process so that the customer can make the buying process faster?"
At the end of the day, you don't want your customers lost in the funnel due to lack of follow up.
2. How do you see the advent of the digital age impacting the sales process?
Doyle: It's making a huge difference. The buyer isn't the only one with the advantage: salespeople and buyers alike are engaging on an equal playing field. Salespeople have as much access to information made available by the internet, they just have to know how to use and leverage it.
There's a lot of talk about how people don't want to talk to salespeople. It isn't true. If the customer is interested in buying, they're willing to talk to a salesperson. Ultimately, you have to get in front of the right people at the right time based on where they are in the buying cycle.
3. Has technology made salespeople more impersonal in their approach?
Doyle: No. It gives us the opportunity to be more personal by allowing us to gain insights that we didn't have before. We can get information about prospects on their respective websites, LinkedIn profiles, etc. in order to find out what they care about. Then we can personalize our message based on how our products and services tie into the things prospects are talking about, interested in, and need, as well as challenges they're trying to overcome.
Essentially, it gives us the ability to use and leverage the information that's out there to make the sales process more personal.
4. What are some specific things salespeople can do to improve their sales acceleration skills?
Andy: Calculate how long it's taking you to respond to sales leads and cut down your response time. What's more, every time you interact with prospects you need to have a value plan: a goal relative to value, a defined outcome, and a next step. If you don't have these key things, don't reach out to the customer.
Doyle: Start with expertise. You have to be an expert because your customers are experts and are doing research to find the best solution. Become an expert in your field/industry and make sure you're able to ask the right questions and handle common objections. One of the best ways to do this is to record your calls and listen to how you sound when you're on a sales call.
Secondly, practice out loud. You have a lot of time when you're driving to and from work and sales meetings, so take that time to think about the conversations you've been in and are about to be in and rehearse the conversation out loud. Think to yourself: "if they say this I'm going to say this. If they say that, I'm going to respond this way." Start to practice and then evaluate how your sales calls are going.
Lastly, don't underestimate the importance of a CRM. If we can get salespeople to follow a process, figure out what works, and then reproduce it over and over again. Set key benchmarks including:
Schedule and complete a minimum of 20-40 follow up tasks (calls, emails, appointments, demos, etc.) with prospects every day
Maintain a minimum of 10 deals/opportunities in the pipeline
---
To learn more sales acceleration tips from the sales pros, click here to listen to the entire show.