Have you ever met someone who has good intentions but those good intentions never get executed? I have. On occasion, I'm one of them. When things get hectic I tend to drift from my core principles of productivity. My guess is you know exactly what I'm talking about.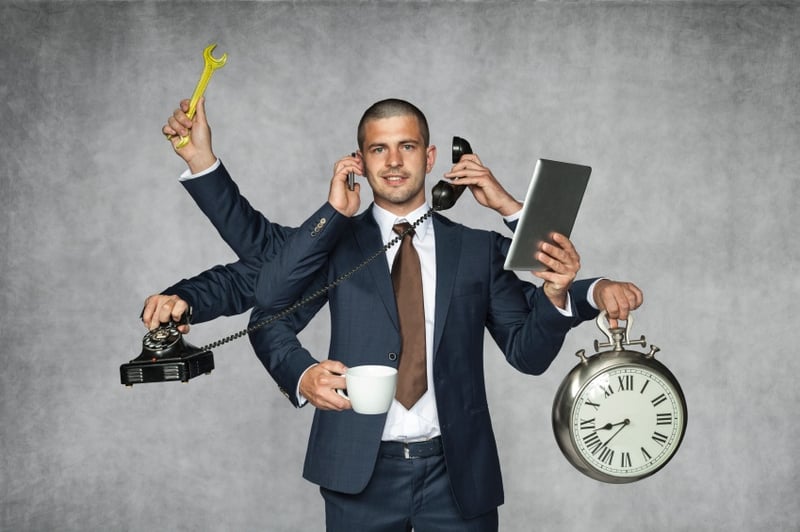 Recently, I've been in the middle of some big transitions. It's usually at transition points such as buying a new house, having a baby, taking a new job, or even tackling a new project that things start to drift. If you aren't intentional you can fall into the three pitfalls of being unproductive.
Pitfall 1: Managing Your Energy
When things get hectic and our schedules get packed, one of the first things to go is our good eating habits and our workout. It takes discipline to eat well, workout, or simply go for a walk. You think it won't hurt to skip lunch today. Oh, and you have an early appointment tomorrow so you need to skip your workout. Before long your energy is depleted. Your focus is slipping. Your pace isn't sustainable.
Simple Tips: Eat every meal. Even if it is a small yogurt or protein bar. Take a 10 minute walk to stay fresh. For more thoughts on this check out 10 Practical Ways to Boost Your Energy by Michael Hyatt.

Pitfall 2: Tracking Your To-Dos
All the balls are in the air. You've got it under control. Then life throws another ball your way and your rhythm gets off and things start to slip. If you're not capturing and tracking your "to-dos" with a system then you're headed for a pitfall. You'd be surprised how many people don't have a task management system. Instead they're always thinking about all the things that need to get done instead of getting things done. It becomes very stressful. Things pile up. It starts to feel mentally daunting.
Simple Tips: Get it out of your head and "onto paper." In my case I use an awesome app called Nozbe. Once it is on paper or in your app then you can really manage it. More importantly, your brainpower can be applied to your work versus trying to remember what to work on.
Pitfall 3: Limiting Your Distractions
When you take on something new it always comes with new distractions. Distractions will derail your productivity faster than anything else. Sometimes the distraction is a person and often times its technology. Success breeds opportunity and opportunity can be the chief distraction.
Simple Tips: Learn to say no to people and opportunities that don't align with your goals. Focus on one thing at a time. Turn off all technology that's not being used to complete the task you're working on right now. Check out 10 Ways to Eliminate Distractions by Leo Babauta for more simple tips.
It's up to you to navigate the pitfalls and remove the "UN" from your productive.