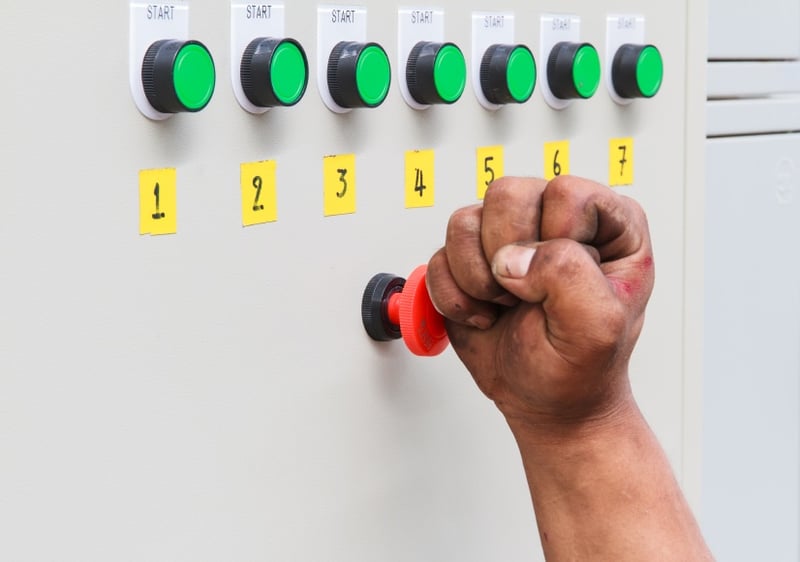 Many of us make New Year's resolutions. Half-way through the year, according to the stats, 64% of us have already given up. If that's you, it's okay. This article will help you get back on track.
\We live in a world full of distractions and it's easy to get off track, so don't feel bad. It happens. That's why when it comes to goals, it's so important to do the basics right. Write them down and spell them out using the SMART goal approach. It's proven to increase your success rate by 10 times.
If you've tried that and you're still struggling, then maybe you have a focus issue. I've caused chaos for myself by trying to overhaul to many things at once. If that's you, try this one tip to reset your resolution.
The New Month Resolution
Life happens fast. What was important 6 months ago may not be as important today. Breaking goals into smaller 30 day sprints provides urgency, quicker success, and easy course corrections. Here's the secret sauce to a successful New Month Resolution...One Month + One Focus + One Goal + One Action = Big Momentum
One Month
We've all heard it takes 21 days to establish a habit. The power of viewing your resolution in 30 day increments is similar. You focus your energy and move the ball forward. You create a sustainable habit that will propel you toward achieving your long-term goals.
One Focus
We would all like to get healthier, improve our financial status, have better relationships, and the list goes on. Trying to make too many changes in too many areas creates fatigue and failure. Long-term success takes time. Develop sustainable habits by taking sprints in core areas of your life. Your New Month Resolution is to focus on impacting this one area in a big way. Some examples of core areas to focus on:
Health
Finance
Education
Relationships
Faith
One Goal
The power of focusing on one goal at a time can't be overstated. Question: "What's the one area of your life that if you could improve right now would make the biggest impact for your well being?"
Example: if your One Focus is relationships, your One Goal could be to…
Have a stronger marriage
Find new friends
Be a better friend
Spend more quality time with your kids
All of these are good goals, but if you focus on all of them at the same time, your impact on each is less. What would happen if your One Goal for the next 30 days was to "have a stronger marriage"? Can you imagine the impact you will have in your marriage? That's the point.
One Action
Simple and impactful. I would suggest 1-3 actions at most. More than that and it gets complicated. Question: "What's the one action that if you did consistently for the next 30 days would make the biggest impact on (insert your goal)?"
Example: Your One Goal is Have A Stronger Marriage, your One Action could be to…
Compliment your spouse every morning
Make a date night once a week
Read a book together over the next month
If you did one, or all three, of these for a month would there be positive momentum toward having a stronger marriage? Absolutely!
Momentum
Now you're on your way to early wins and positive feedback. These successes build momentum to larger successes and keep you moving forward. Don't underestimate what you can achieve by focusing on one goal and "one" action for 30 days.
New Month Resolution
Month: July
Focus: Relationships
Goal: Stronger Marriage
Action: Daily Compliments, Weekly Date Nights, Read Book Together
If it's time to reset your resolutions then try this formula and build your success ONE at a time.
One Month + One Focus + One Goal + One Action = Momentum