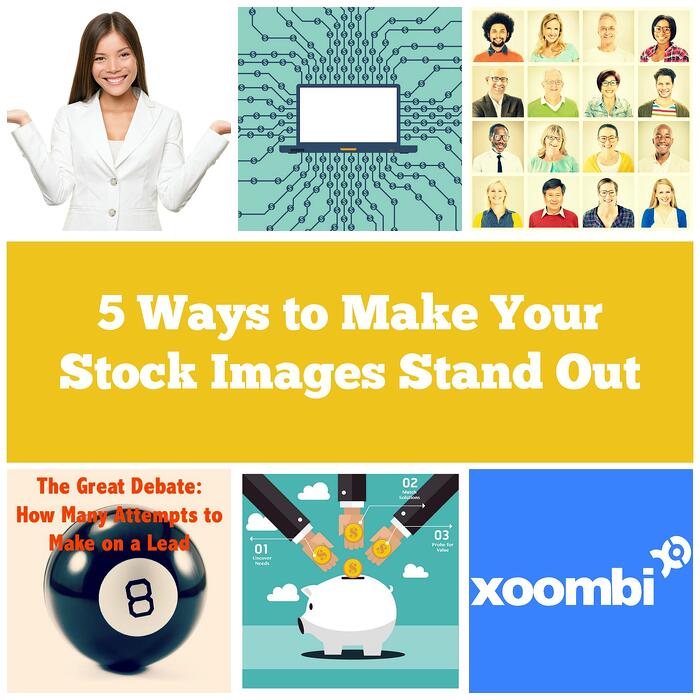 Using stock images can be tricky. You want your blog posts and social media content to be visually stimulating, but you don't want your photos to misrepresent your brand.
For all intents and purposes, you should be using images—at least one per blog post—and stock images provide a cost-effective way to access a lot of them from one place.
The problem arises when you use stuffy, bland, boring images that look stock. This reflects poorly on your company and its website. If your image is boring, chances are people will think the post is too and will leave your site.
Therefore, I've devised this post of five ways to make your stock images stand out to help you get out of stock image purgatory.
1. Do Not Use Pictures of This Woman
I see her everywhere. I mean everywhere. Just check out the sites of this digital asset management company, this Tae Kwon Do studio (scroll down; you'll find her) and this money management software site. I see her around the web so much, I feel like we've become friends. I call her Queen Sophie.
2. Mix It Up
If you use photos all the time, start using some illustrations for your posts as well. Whether you're searching on ShutterStock, iStock or Getty Images, there are search options for illustrations that you can enable. For an example of this strategy, scroll through this blog that belongs to one of our client's. I believe we've done a pretty good job of balancing photos with illustrations.
3. Add Filters

To give your photos a consistent feel, try using the same filter over every photo. You can do this easily enough using PicMonkey. Here's how:
Download the stock image.
Head over to PicMonkey and hit edit.
Upload your photo.
Using the effects option, which looks like a magic wand, choose a filter.
If you use this same filter over every photo, your blog will have a more unified, cohesive look.
4. Overlay Text on Your Images
This is a popular way to customize images and is used by blogs like Buffer and TweetFavy. This can also be done quickly and easily using PicMonkey. You can add text to photos with filters or to the original photo file.
To overlay text, follow steps one through three above (adding step four if you like), and then hit the text "Tt" button. From here you can pick a font, color, etc. to overlay on your image.
5. Customize Your Illustrations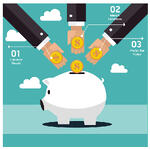 This option calls for more design chops, but is a great option if you have some design skills or are interested in developing them.
Download your illustration and then open the file using the application of your choice. For online design software, in addition to PicMonkey, check out Canva. Using both of these sites, you can add elements on top of the illustration.
If you want to change or move around elements within the illustration, you'll need more advanced software like Adobe Illustrator.
Conclusion
Hopefully this post will help you turn your blog and website images from drab to fab. After all, the images you use are a direct reflection of your business. Do you want a humdrum stock image or a customized, eye-catching visual to be the first thing your audience sees?