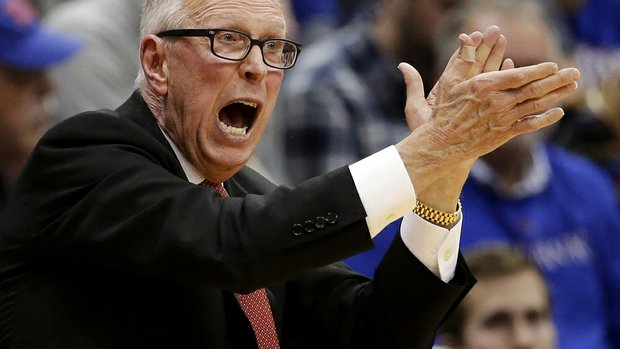 San Diego State Head Basketball Coach Steve Fisher spoke to his team Thursday night after pulling out a 73-69 quadruple overtime victory against New Mexico State on Day 1 of the NCAA tournament. When he walked into the locker room, after the game, he could see that his team was physically and emotionally drained. Unless you knew the outcome, you wouldn't know you were in the winning team's locker room.
Much like a sales manager, Fisher had to think quickly, manage emotions, and create perspective. He said,
"On Monday, I'm going to be 69 years old, and let me tell you something. I've been in multiple NCAA tournaments where we've played so good, and got sent home.

(Tonight) We didn't play very good in the second half, for a stretch, and we're advancing! You should be in here... excited as h-ll... and be jubilant about the fact that we are now going to be... on Friday... one of 32 teams left to play! Let's go make history!"
His team exploded with joy and enthusiasm. That's LEADERSHIP!
The best sales leaders are skilled at saying just the right things... at the right time... to manage momentum, and live to fight another day.
Share an inspirational leadership story. Join the conversation on Google Plus.
Image Source: www.utsandiego.com
Quote Source: CBS Sports