If you work in sales - and more importantly, if your CEO worked in sales before you - you've probably shared a conversation or two about inbound marketing and inbound sales strategy. While your CEO has a great understanding of brand marketing, prospecting, uncovering needs, and closing techniques, I bet (s)he gives you a funny look when you start talking about inbound marketing, inbound sales, and social selling. It's not necessarily a lack of understanding in what you're saying. It's more about, "I'm still waiting to see results."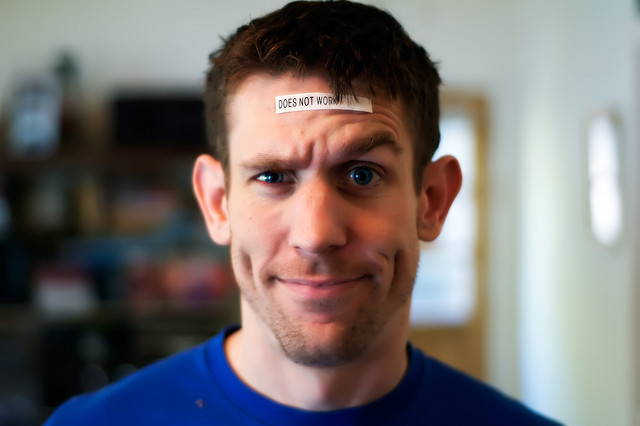 Everybody talks about today's customers being information driven. Prospects do their research and form an opinion about whether they're willing to talk to you. But, you can't just publish a blog post and expect buyers to start signing checks. You need a system, a methodology that all ties together. Yes, it does start with blogging, but it must follow with social sharing, audience building, lead conversions, and sales follow-up. B2B inbound marketing works only when you align the strategy with inbound sales.
How Customers Find You
Outside of traditional marketing and word-of-mouth referrals, there are three ways today's customers are likely to learn about you:
Google - Buyers are constantly searching Google for solid, trustworthy information about the products and services they're interested in. These prospects are the most likely "sales ready leads" because they're doing targeted searches around a specific topic or solution.

Social Media - Whether it's a social contact, a follower, or a blog post in LinkedIn groups or on the Pulse, content generates interest, drives traffic, and builds your brand. Although most of these prospects are "marketing ready leads", consistent content marketing and value added social selling efforts will earn you appointments and shorten the sales cycle.

Sales Prospecting - People will tell you that cold calling is dead. They tell you that because they don't like making calls, but I side with Trish Bertuzzi, It's the "cold" that's dead, not the "calling". Intelligent prospecting still works and remains an integral part of finding new prospects and having them find out about you. Inbound doesn't mean you stop outbound. Inbound strengthens your outbound to help your business grow.
Selling in Context
Gone are the days of responding to a customer's request for, "send me some information" with a products and services brochure. Surface-level information about products or services turns savvy consumers off. Competence and expertise builds customer confidence.
Selling in context is about leveraging the right content at the right time. A new way of advancing the sale sounds more like, "Jane, based on what we've talked about today, I'm going to email you a link to a blog post on 5 Things to Think About When Solving... I'm also attaching our latest eBook that outlines What Every VP Should Know About... I've got a few more ideas to put together. Let's talk again at the end of the week to connect all the dots. How does your schedule look on Friday around 2 PM?"
Most customers believe they know what they need, but they still turn to experts for insight, perspective, and actionable steps to solve a problem. Content marketing isn't just about the marketing. It's about positioning your sales team as trusted advisors and leveraging content in context throughout the sales process. Sales and marketing teams that work together to align inbound marketing and inbound sales win more new business, and winning new business gets your CEO to buy-in.
Image Source: David G.