I made the switch! From iPhone to Galaxy. It wasn't by choice. It was forced upon me. I was on a business trip to Chicago and when I stepped out of the cab I guess my phone fell out of my pocket into the cab. A colleague traveling with me has an iPhone as well so we turned on the "Find My iPhone" app and sure enough it was in the cab. The bad part, the cab company couldn't get the driver to respond for three days and once he finally responded he reported that "he never found an iPhone." So it was a sad, sad day for me. I love Apple and I loved my iPhone. But for months I had been contemplating the switch and now was my opportunity. Here's why I finally made the switch.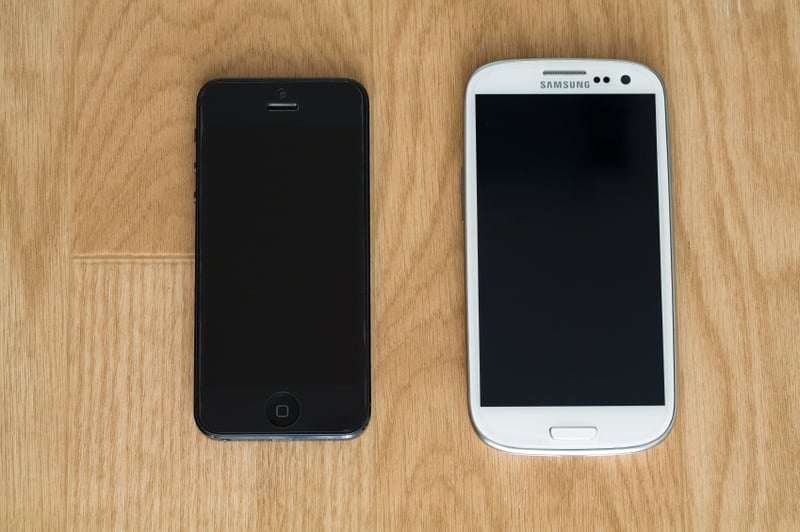 Freedom: Everyone who has an Android device touts "Freedom" as the number one reason for leaving iPhone. I honestly never knew what the hubbub was about. I loved the iPhone and didn't feel like it lacked freedom. Once I moved to Galaxy, I completely understood. You can customize almost everything about a Galaxy. Nothing is forced on you. You can remove any app and customize layouts. The other thing I love is the widgets. I'm sure iPhone will have a widgets option soon, but they don't now. I love having widgets. They allow you to access info from an app without opening the app. For instance check out the pic below and you can see I have access to see what's going on in both Twitter and Facebook without actually going into either application.

Big Screen: Some people make fun of the big screen on the Galaxy, for me it's amazing. Video, browsing, pictures, and reading are much more enjoyable on the big screen. My wife still has the iPhone 5 and when I view them side by side it's almost funny to see the size difference. If you want a smaller phone then stick with iPhone, for me I prefer a big screen.
Multi Screen: Android has the ability to view and run two apps on the same screen. This is handy. You don't have to bounce back and forth between two apps that you have open.
"Whatever Proof": My biggest hesitation on making the switch was that the Galaxy seemed a little flimsy compared to iPhone. I have two kids and my phone takes a beating on a regular basis. I didn't want it to shatter into a thousand pieces. The iPhone has done a great job of holding up. However, recently Samsung released the Galaxy Active. They've touted it as "whatever proof". It's water proof, sand proof, dust proof, and it held up extremely well after a nasty drop in a parking lot this week. They even have an aqua mode for the camera because they expect people to take pictures under water with it. I haven't been that brave yet. But a "whatever proof" phone is exactly what I needed.
The rest of the story…
So there is one downside. Many developers build apps for the iPhone first. Most "notable" apps have an android version but some newer apps that are still getting established only have an IOS version. This means that for some cool apps, like Voto, I have to wait for the Android version.
I have a Macbook Pro and an iPad, so for paid apps I have to decide if I want to pay for both the IOS and Android versions or if I just want it on one device. This hasn't been hard since most of my apps are free. It's been pretty cool to see the difference between the apps on the two operating systems. I use Nozbe, Evernote, and Dropbox on all of my devices and they sync and work perfectly.
Lastly, it took me a few days to understand how the Galaxy works. After about two days I was loving it. I synced my contacts with my Google account, then I converted my music to Google play, and the rest is history.