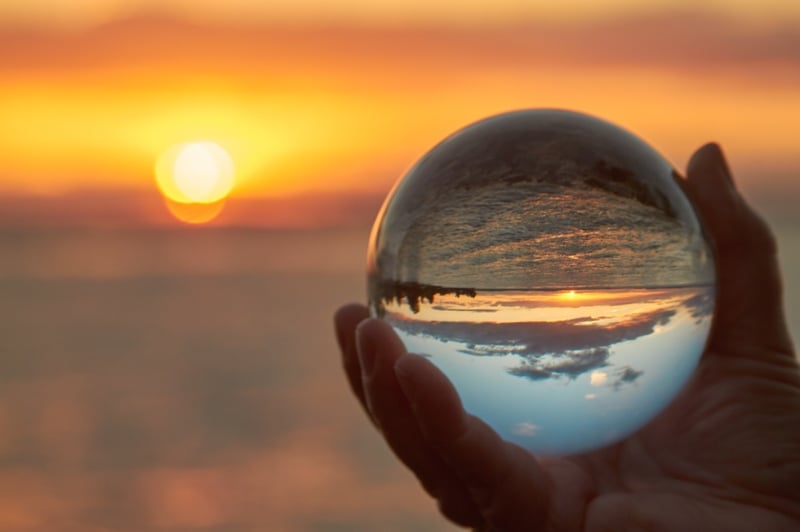 Some people have it, most people don't. People call it foresight, vision, even magic. At the end of the day, we would all be better off if we just knew how to predict the future.
On December 28, 2011 Gary Vaynerchuk predicted that Facebook would buy Instagram. Four months later, on April 10, 2012 that prediction came true. Many thought Vaynerchuk was a prophet because of his foresight. In this video Gary unpacks how and why he made the prediction. Many people with this amazing, almost supernatural insight have huge success in life. It seems they're capable of predicting and creating the future. How awesome would it be to have that skill? Is it even attainable? Yes. Here are three insights to mastering foresight.
Review History. Have you ever heard "history repeats itself"? A major clue for what will happen in the future can be found by reviewing the past. Masters of foresight have the ability to connect the dots from past events and paint a clear picture of what will happen in the future. Don't underestimate the secrets locked in history.
Observe Current Data. If it moves you should measure it. People with great foresight collect tons of data points. Data driven decisions can make you look like a prophet. Leveraging data from outside your organization and industry to make informed decisions about the future is a special skill. Try to see through the noise and find clarity around what the driving forces are.
Discover Trends. Decipher the patterns from history and the present. What story are they telling you? It isn't always obvious. It takes a refined eye to see what seems to be disconnected information and distill meaningful assumptions from it. This is half art and half science. Like many things practice will refine your skill.
When you master these things you will be on your way to predicting the future.