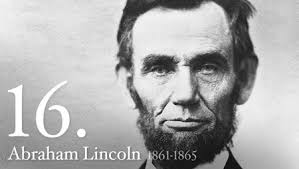 Have you ever wondered what makes a leader? We've heard that leaders have followers, but is there more?
Leaders are going somewhere. What would you think of someone who claimed to be a leader, was surrounded by followers, but was going nowhere?
Unfortunately, that's the situation for many teams, organizations, and nations. So what really makes a leader?
Leaders aren't always the first to see an opportunity, but they're the first to seize an opportunity. I watched the movie Lincoln recently and it inspired me to consider the great traits that allow the best leaders to seize opportunities.
Here are 5 leadership lessons from Mr. Abraham Lincoln.
1. Lead with action.
While others are talking about the problem, leaders take action. Lead with your feet not just your mouth. Action puts things into motion and motion has the power to create momentum. Action, not intention, determines your destination.
2. Speak with conviction.
Conviction comes from the word convinced, but it doesn't mean that you know every answer. Speak with confidence that moving forward is better than standing still. Speaking with conviction inspires others to join your movement.
3. Set the tone.
Many will try to distract you and get you off course. But a leader sets the tone. In every interaction and every meeting, a leader brings focus to the objective. When others try to move a leader off course, they fail. It's the set of the sails not the direction of the wind that determines the course.
4. Cast vision.
A famous proverb says without vision people perish. A leader provides clarity around the future. Others stand in awe at how leaders can predict the future. This is rarely true. Leaders have great foresight. Their intuition helps them see how the future might unfold. However, leaders are often more busy creating the future versus trying to predict it.
5. Build a team.
Thomas Edison was once asked why he had a team of 21 assistants. He responded "If I could solve all the problems myself I would." Without assistants we might not have light bulbs or General Electric. Great leaders tackle big problems, build strong teams, and accomplish great things.
We need leadership now more than ever. You can be a great leader. Will you?