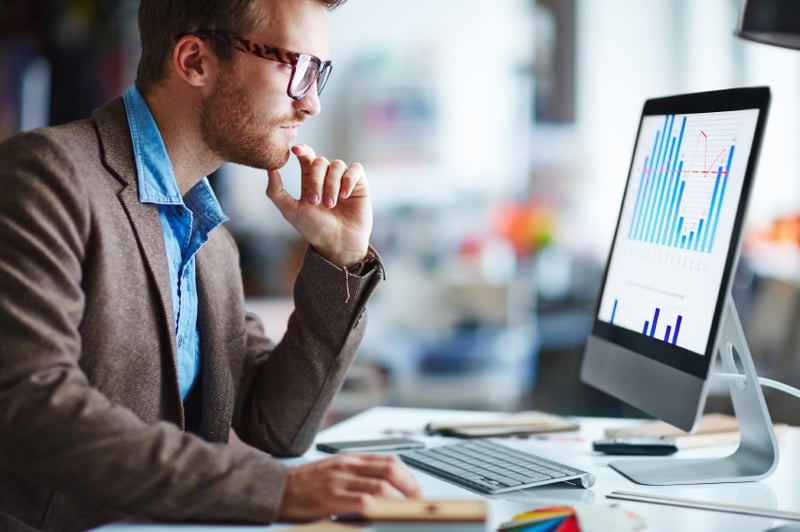 There was a recent, fruitful discussion over at Inbound.org. The conversation was spurred by one simple question: "A good SEO should be able to…what?"
While SEO stands for search engine optimization, many people in the industry use it to identify their role (as in search engine optimizer). So, one SEO specialist wanted to know, what "things" actually make a good SEO?
Here's what we learned from SEOs themselves.
1. Have an array of SEO skills.
A good SEO should have a variety of SEO skills. This means on-page SEO abilities, link building chops, technical SEO savvy, etc.
As Inbound.org member Casey Henry pointed out, "If you needed to hire an electrician, would you hire one who only specialized in one very specific task or someone who has shown the skills to do the whole job correctly?"
It does matter, however, on the type of SEO needed, which brings us to number two.
2. Know where s/he shines.
Different types of SEO include local SEO, eCommerce, software as a service (SAAS), B2B, affiliate sites, etc. As member and owner of Evolving SEO Dan Shure emphasized:
The problem with focusing on skills is they are different depending on the type of SEO…they all have unique and distinct needs for SEO success. Some are heavy on links, some heavy on technical, some on content - many a mix of a lot of things.
It's important that SEOs know their sweet spots. What type of SEO do they enjoy doing the most? Where have they been most effective in the past?
3. Understand the client's industry.
It's impossible to know everything about every industry out there, but once you either a) know you're going for a particular client or b) have honed in on an industry where you excel, you need to become incredibly knowledgeable about that industry.
Develop a deep understanding of the industry, including what keywords have the potential to perform well, what your clients can realistically achieve, etc.
4. Have technical ability.
Technical ability is becoming increasingly necessary in the field as SEO practices become more and more intricate. As Mr. Henry explains:
Every client that I've worked with has had some kind of technical problem [and] I've needed to [know] their technology stack or how their platform works. Most importantly I've had to communicate how to fix it to their engineering team and make sure it was done correctly.
Other technical skills include knowing CSS, HTML, and JavaScript, how to install different programs, and how to use DOS/Linux commands.
5. Give feedback.
Good reporting is necessary, which means good SEOs need to have access to analytics tools, interpret those analytics, and provide solid feedback to clients.
Don't just provide monthly and quarterly reports on rankings; instead, tell the client specifically what s/he should be doing in order to increase performance. For example, is there a specific keyword s/he should be developing more content around? Is there something the competition is doing that your client should start doing as well?
6. Get results.
The most important factor that really makes good SEOs good is that they get results. They need to be able to prove that what they're doing and how they're spending their time (time that you're paying for) is actually working and therefore worth it.
Ultimately, SEOs need to be able to show how traffic has increased and how rankings have improved, demonstrating that they know what they're doing and that what they're doing works!
For a free SEO audit of your own site, click the green button on the bottom right-hand corner of this page that reads "Send a Free SEO Audit Report of My Website."