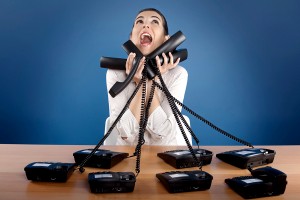 I was recently visiting with a prospective client, talking about lead generation and conversion strategies.
Of course, the sales team heard about the meeting, and they're excited about the prospect of receiving qualified leads on a consistent basis.
One of them asked me, "If we do inbound marketing... does that mean we don't have to cold call anymore?"
I'll share my opinion on a post next week, but I thought it made for a great question to share with our readers. You can comment below or join this discussion in our xoombi LinkedIn Group.
I look forward to seeing your responses...
Agree or disagree? Join the conversation on Google Plus.
Image Source: Fearless Selling