Buyers love working with salespeople that capture our attention. Last week I met with Max Wirth, a salesperson at SalesLoft. He opened our call with a fantastic question, "Why would an inbound firm like xoombi be looking at an outbound solution?" With a big smile on my face I said, "Because we believe in both." Companies who don't do outbound... lose.
That same week I met with a small business owner who is struggling to figure out how to grow his sales enablement software business. Unlike the salesperson I mentioned above, this CEO and I have known each other for quite some time. We have a connection because he is a bonafide expert in outbound sales. The problem is, nobody knows who he (or his company) is.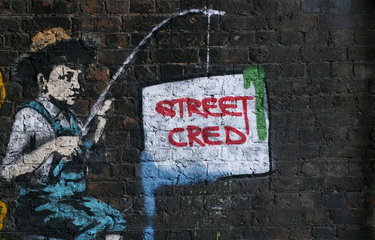 Inbound strengthens outbound to build sales credibility.
He said, "We've been talking about getting into this inbound marketing thing for a while now, but how can we spend time on inbound if everything we preach is outbound?"
Think Inbound AND Outbound
Mutually exclusive thinking happens all the time. We ask questions that limit our ability to determine what activities are most important to our job.
Question: "Is it more important that I hit this goal or that goal?"
Answer: "Let's hit all of our goals."
Question: "Should we focus on quantity or quality?"
Answer: "Let's build our skill-sets and do both."
Question: "Do you want me to update my CRM or spend my time selling?"
Answer: "Effectively managing your pipeline helps you sell more."
Question: "Do you want me to go for the quick sale or build a long-term relationship?
Answer: "Let's do both!"
Why do people view inbound marketing and outbound sales as mutually exclusive? It's because inbound gurus sabotage their credibility by making sweeping statements like, "Cold calling is dead".
Outbound isn't dead. It's just hard... and when things are hard, people don't like to do them. It doesn't mean telephone prospecting doesn't work. It means we have to work smarter.
How to Leverage Content for Sales
Think about your favorite blog posts and ebooks. What do they do? They focus on ideas for solving business problems. That's exactly what salespeople are trying to do with customers every day.
Great marketing teams build content that provides step-by-step solutions to common customer challenges. Sales teams leverage that content during prospecting and follow-up. Customers buy from you because they like the way you and your company think, they agree with your methodology, and believe that aligning with you makes them better.
The next time somebody tries to tell you that "selling isn't about... SELLING," or that "inbound is just a bunch of hoopla," don't get caught up the hype. The question shouldn't be about whether to have an inbound OR an outbound strategy. Winning companies do both.
image source: Bob