We've all been in a position where we've doubted ourselves. It's normal. Someone always seems to come along and say, "You need to get your confidence back. Believe in yourself." Our first thought is, "You're right," and then our second thought is, "How the heck do I do that?"
Here are seven ways to build confidence and increase sales: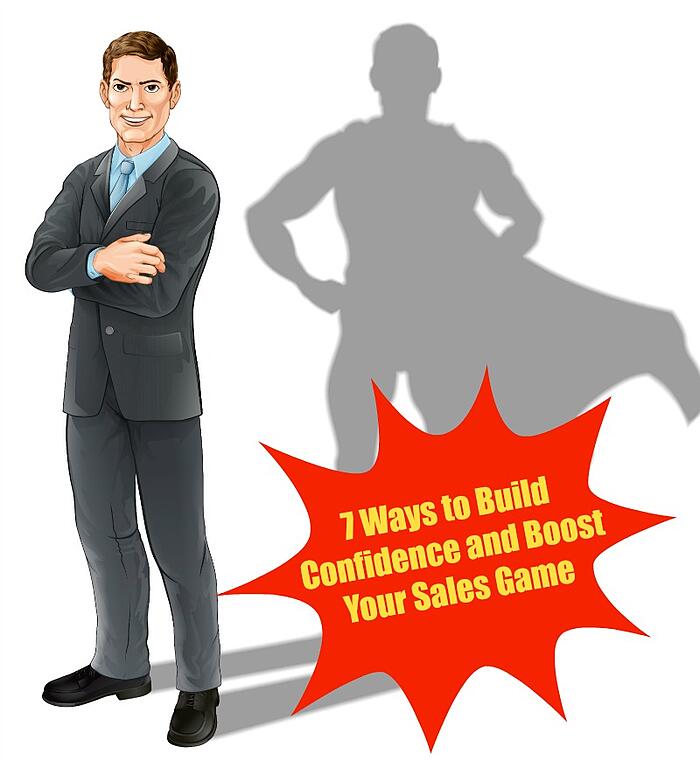 1. Do the Right Thing
A great way to build confidence is to simply choose to do the right thing. Live a life of integrity. It may not always seem like the popular decision, but at least you know you stand on solid ground. People will respect you and you will expand your sphere of influence with those who matter most.
2. Be Coachable
Confidence is about knowing it's ok to make mistakes and develop new skills. Be coachable, seek out mentors, and ask trusted advisors for advice. People admire you for being real and vulnerable once in a while.
3. Trust Yourself
Listen to that little voice in your head. The "good one," that tells you how great you are! Wake up in the morning with the idea that you are going to have a great day and that you are going to make big things happen! Believe that your best effort will produce the best results.
4. Take Action
Don't listen to the naysayers that tell you cold calling is dead. The best salespeople are relentless about picking up the phone and prospecting for new business. Plant seeds, follow-up, and add value. When you call on the right prospects, have something valuable to offer, and craft your message well, people will talk to you.
5. Be An Expert
Do you have superstars on your team that lack product knowledge? I didn't think so.There's nothing that inspires confidence quite like being an expert. Competence builds confidence. Invest time to know everything you can about your product, industry, competitors, and the market you sell into. Read every blog post, case study, and product overview your marketing team creates. Expertise attracts like-minded people who look to you for insights. When people like the way you think, it opens doors to develop new business.
6. Set Proper Expectations
Too many salespeople get caught up in internal conflicts with their operations team. Rebuild confidence with your teammates by setting them up for success. Don't try to sell your client on the idea that a software implementation takes two weeks, when you know the average implementation takes six weeks. When you set proper expectations, you decrease time wasted on damage control.

7. Set Achievable Goals
This tip is for leaders responsible for setting quota. I recently read a LinkedIn group discussion where the consensus was to set quota at a level where only half your sales team can achieve the goal. That's silly. Why would you purposely set goals when you know half your team is going to lose? I say set quotas, establish territories, and develop lead flow at a level where 80% of your team is expected to hit the goal. That's how you build a confident sales team that believes they can be successful and increase sales.
---
Follow these tips and be a reliable person that gets the job done. Making it a priority to build confidence not only helps you personally, it boosts confidence with your team, improves customer experience and ultimately helps increase sales.