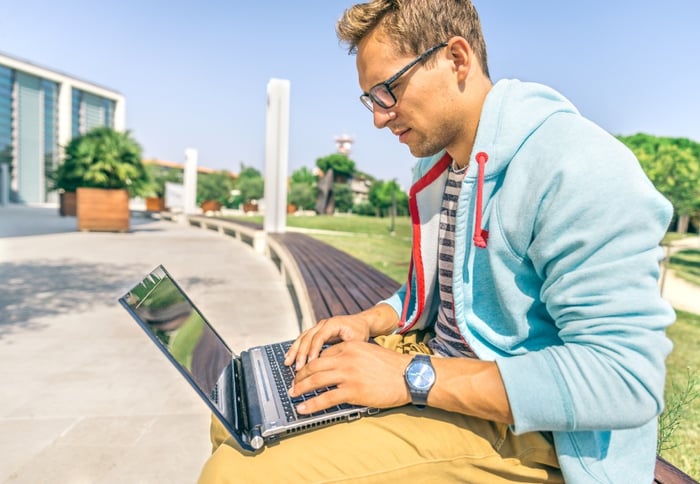 How do you continue to grow your blog in an oversaturated market?
With the increase in popularity (and importance) of content marketing, there are more blogs and blog posts online than we've ever seen before. And that amount of web content is only expected to increase in the coming years.
Recently on Inbound.org, community manager Mary Green posed this question: "How do you stay above the curve, bring in more traffic, convert that traffic and attract new readers?"
The member responses were varied and very insightful, so we decided to share them here.
Here are five ways a little growth hacking can help with blog growth and increase readership:
1. Network
Mary reminds us that our blogs are a part of our branding. Therefore, the more relationships we build, the more success we will see.
Make sure you're commenting on others' posts, retweeting and liking others' content, and sharing it on your social networks.
Building a community around your blog will increase your visibility by exposing your content to more and more people across the web.
2. Be Consistent
Once you get started, be consistent. As Patrick Coombe advises, "Don't lose momentum. Anyone can start a blog, but to keep it going for weeks or months without any positive reinforcement (visits, shares, etc.) takes a lot of patience."
You have to go in knowing that building up an audience will take time, so don't get disheartened if you start slow (we've all been there!). By investing your time, hard work and dedication, your blog will eventually get the recognition it deserves.
3. Stay Ahead of the Curve
Knowing different perspectives on topics in your industry and reading industry blogs are great, but it's just as important to take time to get to know other fields.
Instead of beating a blog topic to death by rehashing others' points, check out blogs in industries that are completely unrelated and find how those ideas can apply to your niche.
Inbound member Stephan Hovnanian also points out that the community around blogs similar to your own will therefore have the same community you want to build. If those readers are already a part of that community, why would they also want to follow you?
He continues by sharing "I've recently dumped all but a couple choice marketing blogs, and focused entirely on sales, marketing automation, CRO, and email marketing, because those are areas that will make me money."
4. Attract Readers
Networking also plays a big role in attracting readers. The more you network and create meaningful relationships with others in your industry, especially influencers and those with strong social presences, the bigger you'll grow your audience.
These relationships allow for content distribution beyond your own means and lead to an increase in click throughs and conversions.
5. Convert Traffic
Not only do you want to attract readers to your blog, you want those readers to convert into qualified leads.
Every time you create a piece of content, you should know how it's going to fit into your current content marketing campaigns. This will not only increase its performance, but also allow you to know which call to action will yield the most conversions.
Conclusion
Starting a blog can be quite the undertaking at first, but as you start to get into the blogging groove, you'll find it gets easier and easier. In fact, generating blog post ideas is easily the most challenging aspect of blogging, not the relationship building.
Ultimately, if you build a network and continue to foster those relationships into meaningful bonds, your blog will sell itself. Dedicate yourself to blogging and growing your audience, and you'll soon reap the rewards!