A couple of weeks ago, Jill Konrath sent me a copy of her newest book AGILE SELLING. Everybody talks about how much sales has changed, but Jill is the best I've ever seen at connecting the dots and finding solutions to the challenges salespeople face.
Everything about AGILE SELLING speaks to speed and agility. Even the way Jill sets up the chapters, two-to-three pages each, with quick hit ideas and tactics that you can immediately apply and improve your selling skills.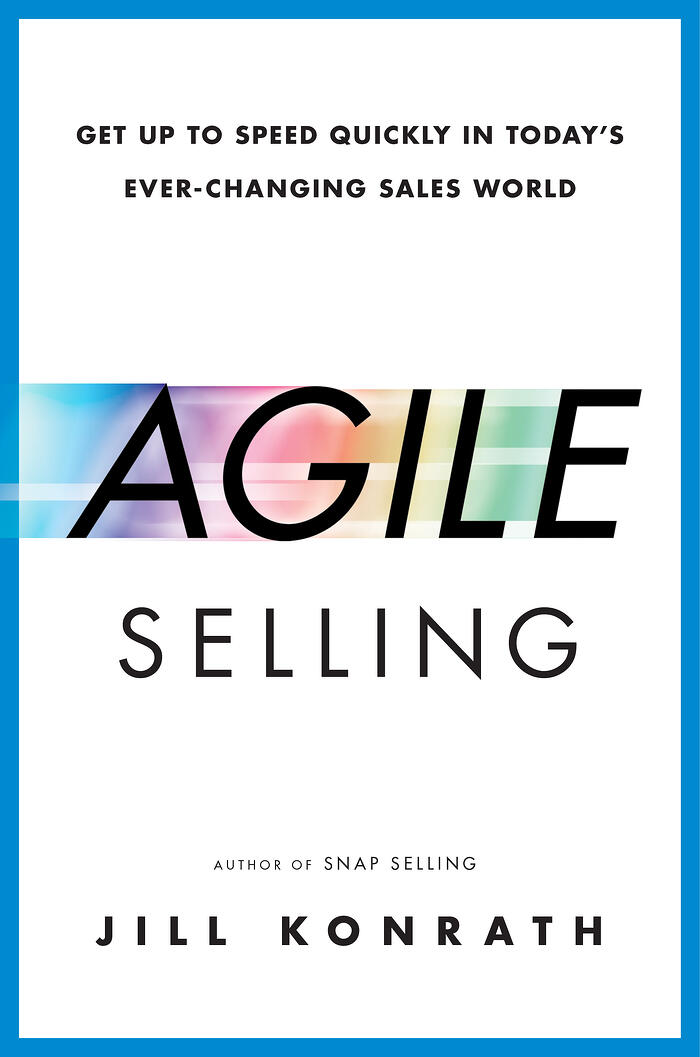 "Being an agile seller in today's business environment virtually guarantees a prosperous career. You can ramp up quickly in new positions, becoming competent in record time. You can jump-start sales of new products or services. You can instantly adjust to new market dynamics. In short, agility becomes your competitive edge." -Jill Konrath
When you read AGILE SELLING, you'll discover over 63 new ideas and strategies for developing an agile selling mind-set, learn new information quickly, pick up new skills fast, and learn the success habits of agile sellers.
In some of my favorite chapters, Jill talks about how...
Sellers have to turn themselves into the primary differentiator. (Chapter 3)
Leveraging the six rapid learning strategies is the fastest way to absorb new info or pick up new skills. (Chapter 10)
The key to long-term success is short-term success. (Chapter 27)
Multi-tasking is a productivity killer. (Chapter 51)
Changing your physical presence gives you more confidence and makes prospects see you as more competent. (Chapter 58)
AGILE SELLING is a unique guide to success in today's world. It's a high value, easy to read book that's well worth your time. Order by May 29th and get a special Jump-Start Guide and in-depth interviews with leading sales experts. Just send your receipt to agilesellingbook@gmail.com.